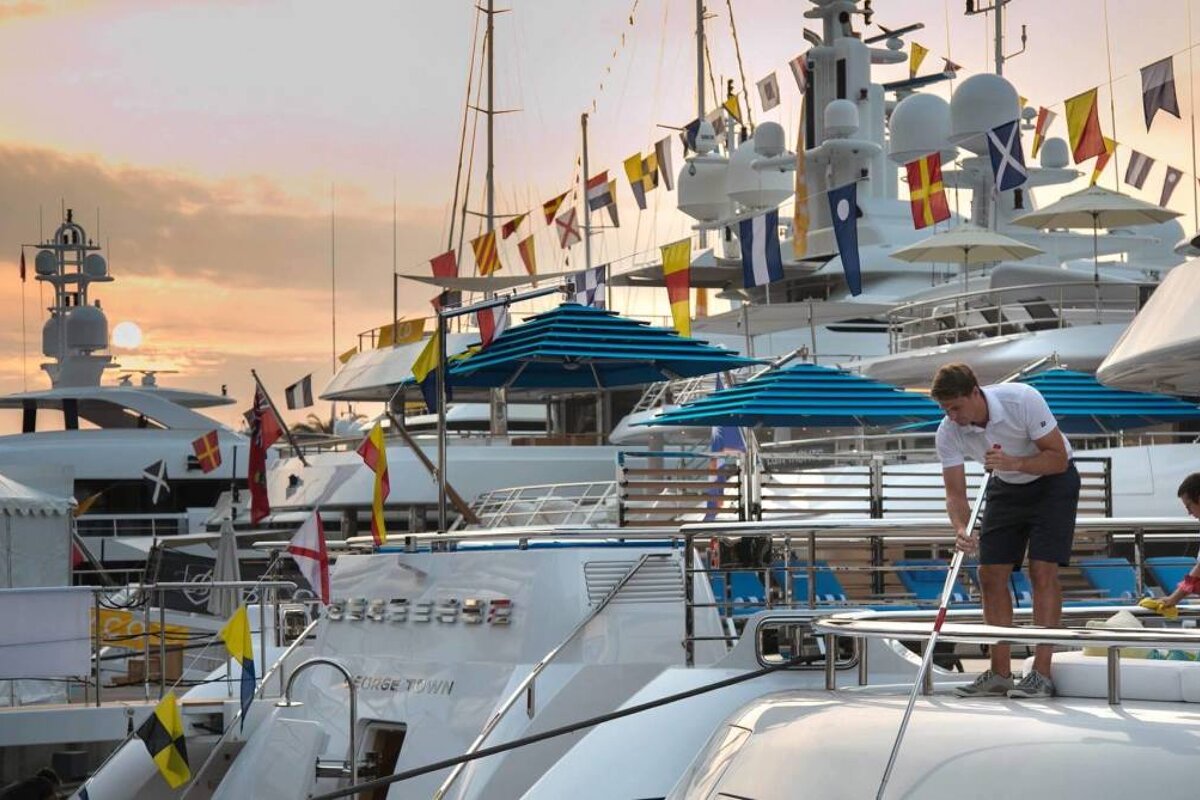 Monaco: Capital of Yachting Experience
Annual luxury yachting event in September
An annual trade show held in Port Hercules, it is Europe's biggest in-water display of large yachts.
Launched in 1991 as a broker-oriented event, its focus is on superyachts over 20m in length. The programme includes open-air film screenings, talks, debates, press conferences, masterclasses and more. Access by invitation only.
Watch this
What to see
In addition to the estimated 125 or so yachts on display, over 580 exhibitors including brokerage companies, superyacht builders, yacht designers, luxury brands and automobile companies participate in the event. Throughout the four-day event there are over 150 private events. There are launches for extraordinary ships and unveilings of innovative devices. You can find out about the latest innovations in yacht design, new green technological trends and design concepts for yachts.
Since 2017 the show has extended across the whole port, easing the flow of visitors from the exhibitors to the various quays and tents on the Quai Albert 1er and the Quai Antoine, which provides a "superyacht lifestyle" environment. There is an exhibition lounge with a restaurant and direct access to the Car Deck and to Tenders & Toys. There are electric buggies, water shuttles and various transport services to help guests get around.
There is a VIP 'Sapphire' Experience, a programme of activities operated by the official concierge service, this is a bespoke 'experience' reserved for those interested in chartering or purchasing a yacht.
Notable yachts that have been at the show include Illusion 1, Project Sunrise, ROCK.IT, Infinity, Thumper, Anyuta, Jubilee, O'Mega.
History
Founded in 1991 and organised by French entrepreneur Maurice Cohen, in 1994 the rights to the show were sold to IIR, a management company. In 2016 the show debuted an exhibition space for luxury cars called 'Car Deck'. The car exhibition has included brands such as Aston Martin, Bentley, Hemmels, Lamborghini, McLaren and Mercedes Benz.
In 2017 there was an estimated €4.5 billion value in yachts in Monaco for the event.
Location
Monaco, Monaco