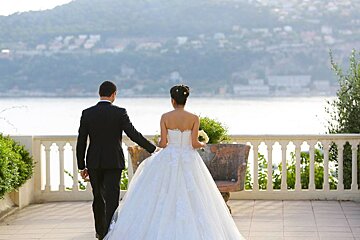 © Villa et Jardins Ephrussi de Rothschild
Weddings in Monaco
A guide to help you plan your wedding in Monaco
With the summer holidays in full swing, we have no doubt that there will be plenty of couples out there who have recently decided to tie the knot.
Looking for the perfect place to say "I do" is normally the first and most important part of your wedding plans, and the beautiful Cote d'Azur principality of Monaco has more than its fair share of stunning locations, unique settings and venues that will 'wow' your guests. We've picked out a few of our favourite venues to inspire you and help you with ever important 'save the date' note that says "We're getting married in Monaco, we hope you'll join us!"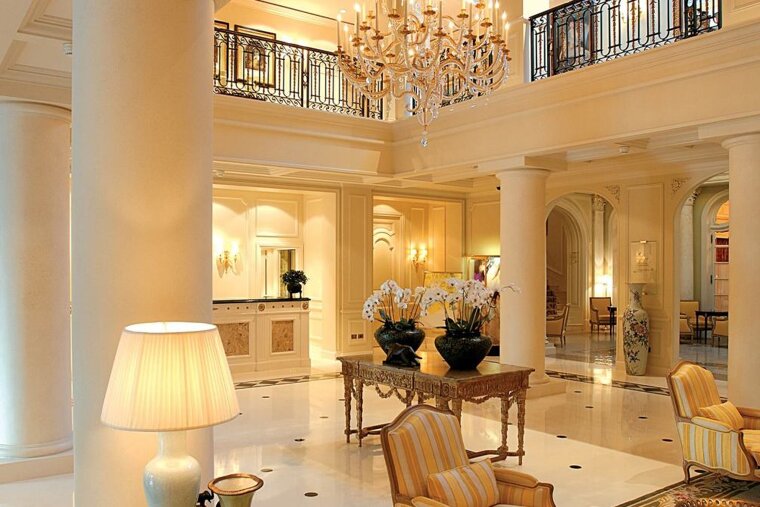 Hermitage Hotel, Monaco
If you want your guests to have front row seats for the glittering life of Monaco and unforgettable sunsets over the sea, then this venue will come up trumps. The Hermitage Hotel will provide all the glitz, glamour and down-right celebrity-style that you could possibly desire for your special day, right in the heart of town. Born in the early 20th century, this historic palace imparts an intimate, relaxed atmosphere in which serenity is reinvented with each new day. There are panoramic views out across the harbour and beautiful Belle Epoque rooms, a Michelin-starred restaurant and world-class spa facilities. This is one venue your guests will not forget.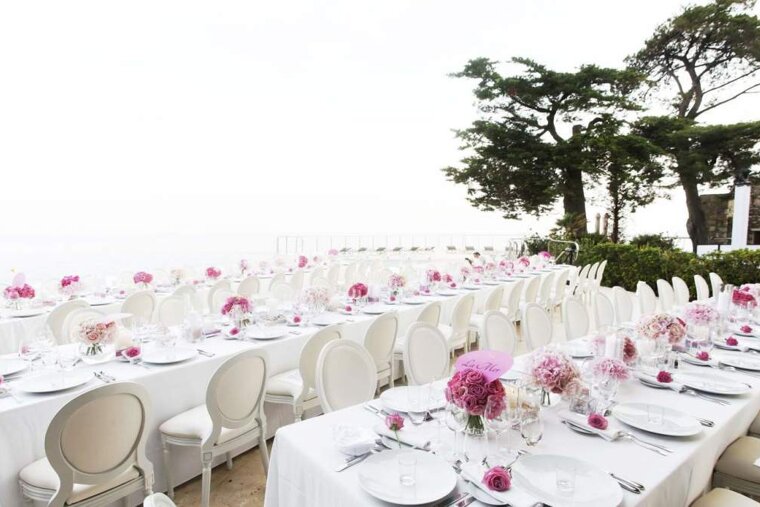 Cap Estel Hotel, Eze
Modern luxury by the sea. The Cap Estel Hotel in neighbouring Eze is situated on its own two-hectare peninsula jutting into the Mediterranean. A splendid villa-style property nestled in lush gardens on the coast, it offers privacy and exclusivity for you and your wedding guests. If you are looking for 5-star luxury in what feels like your own private villa, only moments from the glitz and glamour of Monaco, then look no further. A Michelin-starred restaurant, pool house, spa, and private beach are all at your disposal along with a private cinema room to complete your very special day.
Jerome Boutique Hostellerie Hotel, La Turbie
For a more intimate setting, you might prefer a bijou, old-world hotel in the hillside town of La Turbie. Nestled in its narrow streets, the Jerome Boutique Hostellerie Hotel offers the seclusion, luxury, country charm, character-filled rooms and a gastronomic restaurant to ensure you and your guests enjoy every minute of your time here. Picture your wedding in an enchanting setting with ivy-lined courtyards and quirky suites, fresh Michelin-starred cuisine and celebrating your day with an intimate group of family and friends. A truly unique setting with a touch of Provencal charm.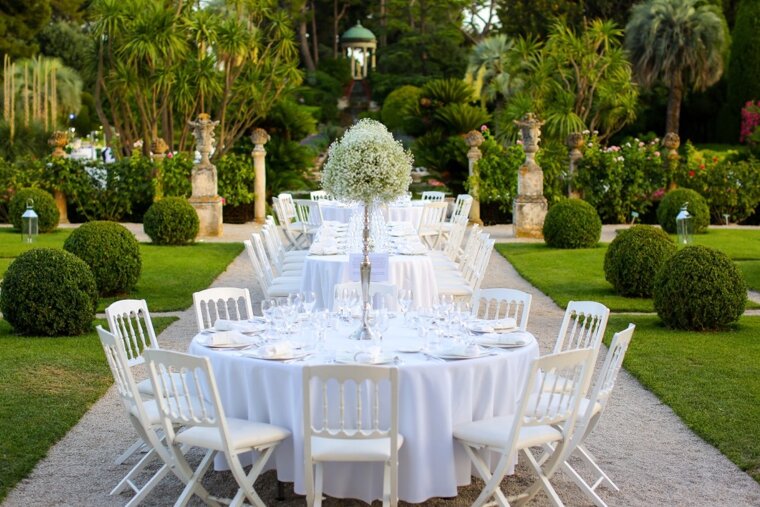 Villa & Jardins Ephrussi de Rothschild, Saint Jean Cap-Ferrat
If your dream wedding involves delightful gardens and a French Riviera villa overlooking the Mediterranean, then the Villa Ephrussi de Rothschild will tick all the boxes. Situated on Saint-Jean-Cap-Ferrat, this stunning building was once home to Béatrice Ephrussi de Rothschild, a wealthy French socialite. You can choose between the grand patio, the Oriental dining room or the delightful French garden for your reception. Better still, they will organise everything for you even down to the musical fountains to ensure that you and your guests have a day to remember.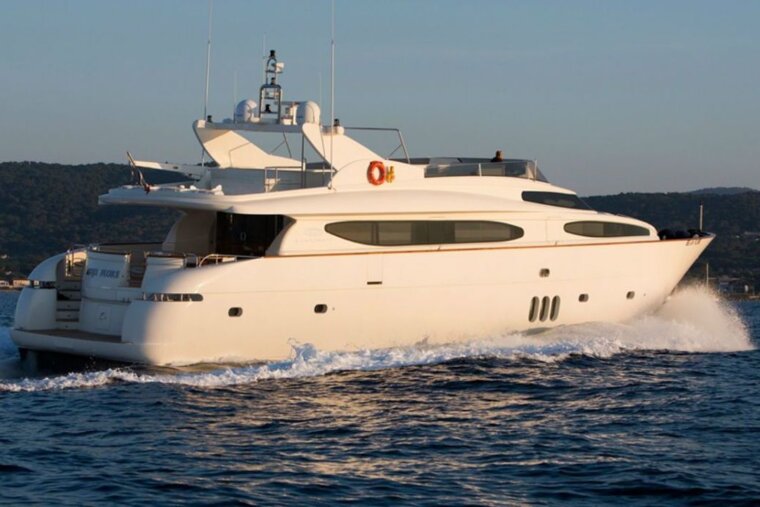 Luxury Yacht Charter
This may raise a few eyebrows but the strange truth of it is that chartering a luxury yacht that can sleep up to 12 (and often more) people can create the perfect intimate Mediterranean setting. Better still, your venue moves to a beautiful place each day and comes equipped with a personal crew (and private chef). While chartering a yacht in Monaco, you could visit the Italian Riviera or anchor off the Cap d'Ail with the superyacht fleet, or cruise down the coast to Cannes or even all the way to Saint Tropez.