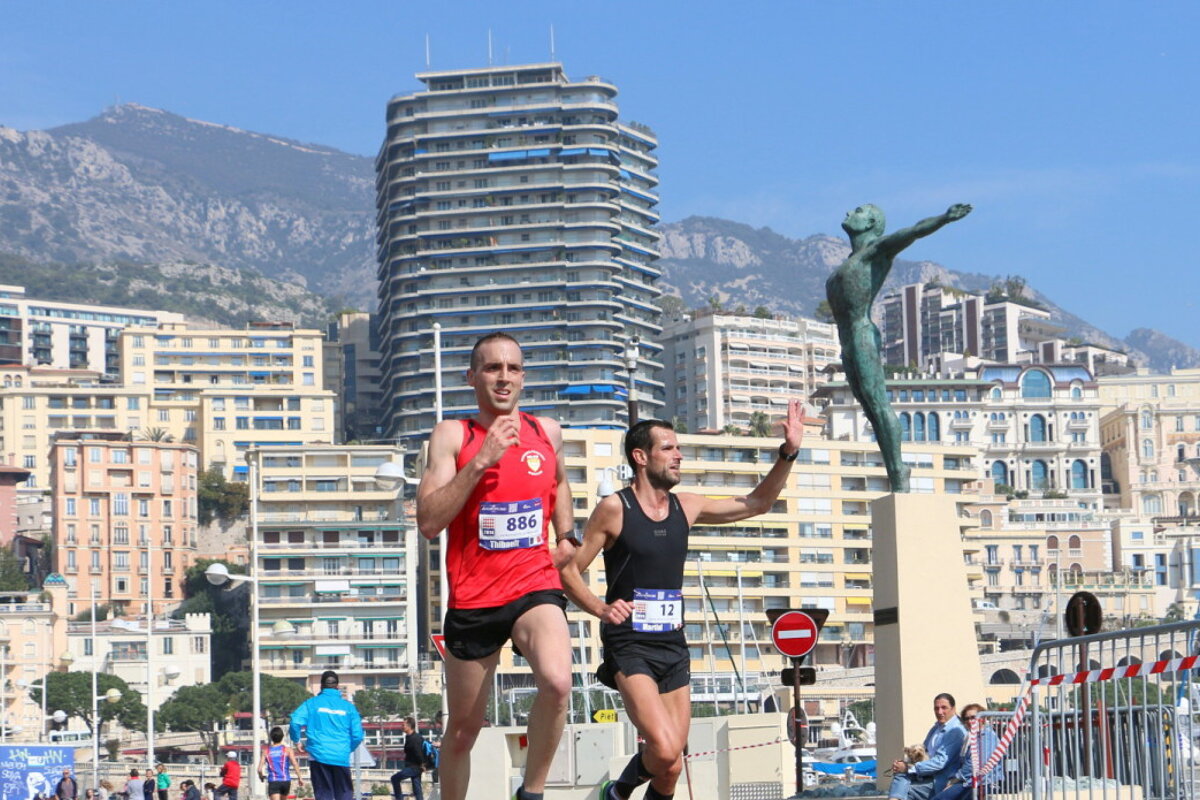 Running in Monaco
Discover the top Monaco trails & races
The beautiful small coastal principality of Monaco is better appreciated at a slow meander rather than sprinting pace. The narrow, steep streets are potentially lethal for ankles and the general attire that you would wear to enjoy a coffee at the beach club is not exactly conducive to jogging...
Having said that, however, there are still plenty of choices if you feel the need to get out and about and enjoy the scenery of the surrounding areas whilst getting some exercise. Of course the spring and autumn months are better for that, no one wants to sweat it out in the height of summer!
If you prefer to get your exercise without the need to leave the hotel then there are plenty of luxury and spa hotels in and around Monaco that have good gym facilities.
Walking trails & routes
For admiring the scenery and feeling the sea breeze on your face there is nothing nicer than taking to one of the many coastal paths - marked as "sentiers littoral" they are clearly signposted and generally very easy to follow - you'll find some of them listed on our Hiking Routes in Monaco page.
As Monaco is so densely built up it can be hard to get away from road running and the circuits that may take you round the town and the harbour area. But there are plenty of natural park areas just on the outskirts of Monaco, in France, around the Cap d'Ail and Roquebrune-Cap-Martin areas.
However if you are willing to mix a bit of road running with a steep hike up through Monaco then the trail to the Trophee d'Auguste above Monaco is the perfect chance to work on your sprints....up, up, up and then down, down, down.
Races & events
There are literally dozens of races to sign up for throughout the year - most tend to be in spring or autumn to avoid the summer heat and there are even a few snowy winter races if you go a bit further inland to the ski resorts of the Alpes-Maritime. From the extremes of the Cro Trail to the glitz of the Monaco Run, the Riviera racing scene has something for everyone. You can find all upcoming Monaco running events on our calendar.
Safety advice
The Monaco coastal paths are very accessible and not hugely challenging but you do need to check the weather before you head out - in high tide and during storms the waves can crash over the paths and become very dangerous. Also, pay attention to your feet - a fall on to the rocks could be nasty.
When running in more mountainous areas you need to take the same precautions that you would in any remote area - take water/snacks, a small first aid kit, a phone with a full battery, and check the route before you go to minimise the chances of getting lost. If you're running alone make sure you tell someone where you're going and when you expect to be back. The weather can change very quickly so extra clothes are a good idea - consider squeezing a thermal layer and a waterproof jacket into your backpack just in case.
Don't forget the suncream! The sea breeze can make your skin feel cooler than it actually is and you can end up blistering in no time.
Likewise, you can become dehydrated a lot quicker than you realise so remember to drink plenty of fluids.
Even running along the Monaco harbour can have its hazards! Look out for roller-bladers, skateboarders, people taking selfies, kids on bikes, old people on bikes, small dogs, loved-up couples, anyone engrossed in the view, etc...