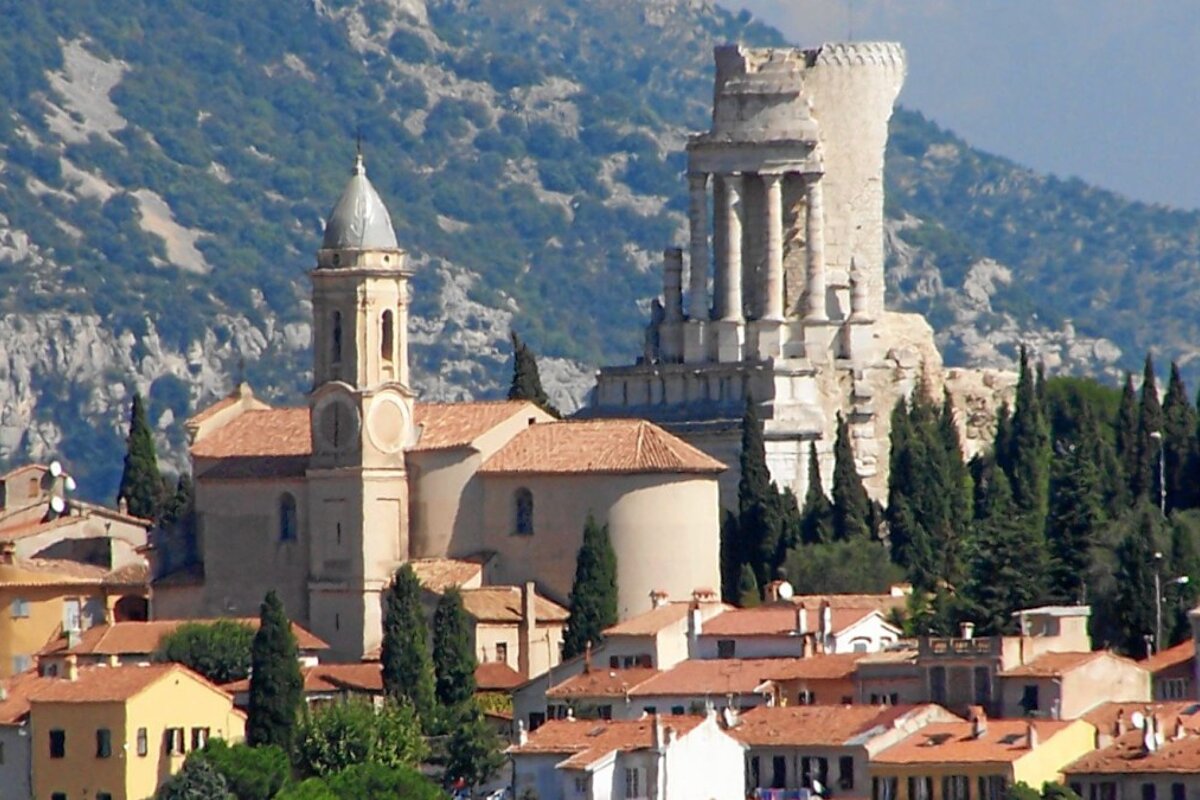 Trophee d'Auguste
Hike above Monaco to the impressive monument of Augustus
A walk through the hills above Monaco to the mighty Augustus Monument built in La Turbine.
Augustus was the founder and first Emperor of the Roman Empire. The Monument in La Turbine was built to celebrate his victory over the Lugurian tribes of the area. From the village of La Turbine you are rewarded with some of the best views of Monaco that can be found in the whole Riviera.
Directions
The walk starts and finishes at the Monaco railway station. Taking the east exit to Boulevard Princess Charlotte and turn left to Avenue d'Alsace and then through rue Pascal to Boulevard Moneghetti. From here take the stairs to Chemin de Turbine passing through Route de Moyenne Corniche. Following signs to La Turbine the path is well indicated. The path rises through a forested area to the town of La Turbine.
For the descent take the road leading towards Monaco from the east, Avenue de la Pinede or Chemin de la Batterie, via an old Roman road.
Location
Monaco, Monaco