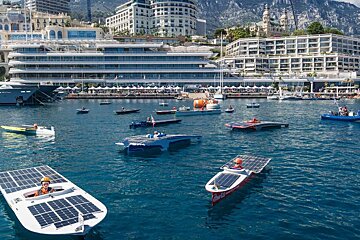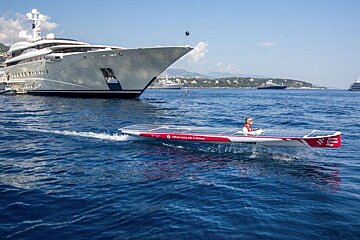 Monaco Solar & Energy Boat Challenge
Monaco Solar Boat Challenge for vessels powered by eco-friendly power sources
This 3-day race consists of 2 days of racing hosted alongside a great range of supporting events and celebrations. Central to the weekend there was a fascinating exhibition and conference, showcasing exciting developments in the field of solar energy.
For over a century Monaco has been a pioneer in powerboating. In 1904, Monaco was already organising the first powerboat meetings. The world's industrialists came from all over the world to Monaco to present their latest developments in combustion engine technology.
In July 2014, Monte Carlo became an arena for the first ever solar boat race on the open water, setting the scene for a new era in competitive racing. Monaco residents, elite racing enthusiasts and the "movers & shakers" of the solar power industry gathered at the brand new Monaco Yacht Club to support the 23 racing vessels who went head to head in a 100% carbon-free nautical race.
Designed and driven by international university students, these revolutionary boats are the guarantee of a future where environmental protection and innovation will become inseparable. Organized by the Yacht Club de Monaco, this meeting is very much in line with the Principality's desire to pursue a commitment it holds dear: to prepare today for a better tomorrow.
Watch this
Location