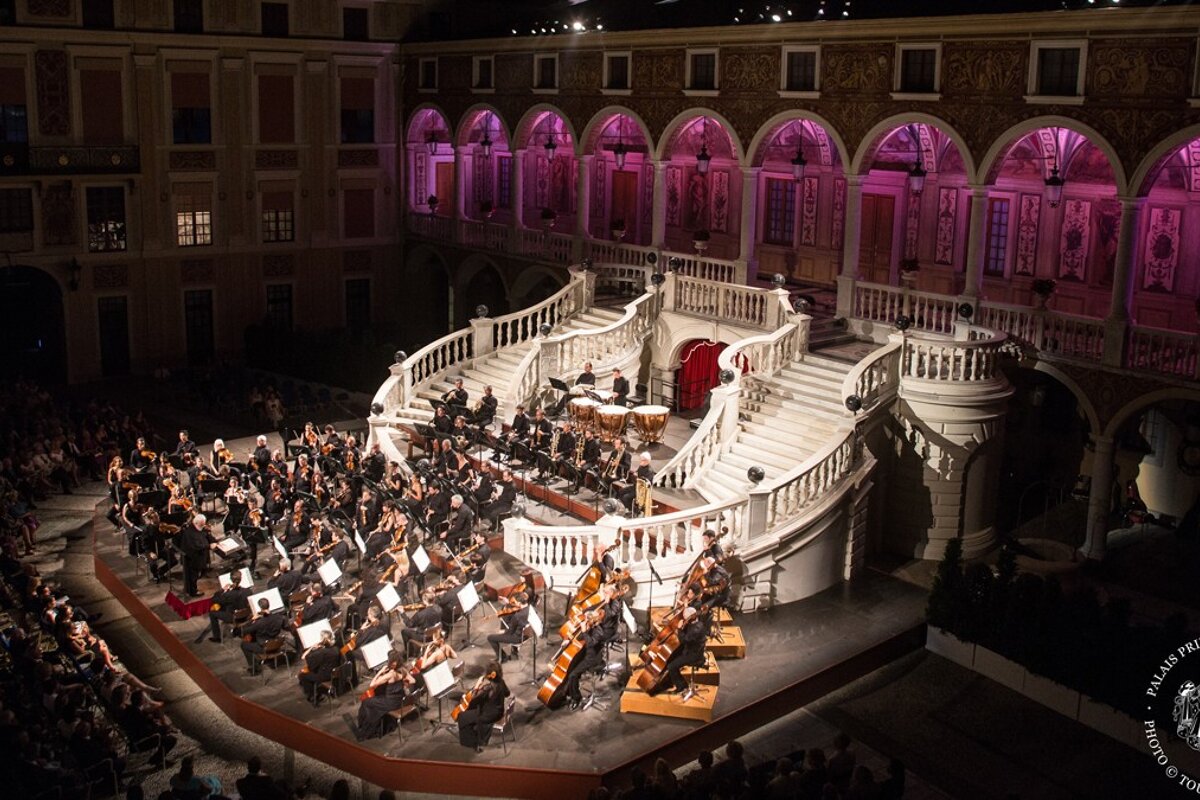 © Palais Princier de Monaco
Summer Concerts at the Palais Princier, Monaco
Classical music concerts held in the Cour d'Honneur at Prince's Palace
In August 1959, the Sovereign Prince Rainier III decided to revive the tradition of summer music concerts held at the Palace. Since then, the event has become an essential diary date for classical music fans across the globe.
A diverse programme of concerts including pieces by Beethoven, Dvorak, Tchaikovsky, Mozart, Debussy and Chopin among others. Held under the stars in the courtyard at the heart of the Palace, expect appearances from a number of prestigious soloists throughout the event.
Tickets can be purchased visiting the website, where a full programme is available.
Dress code requires a jacket and tie.
Location
Monaco, Monaco