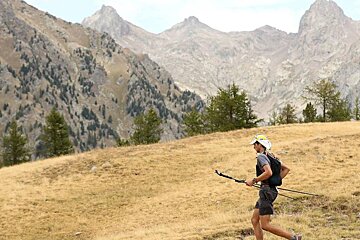 © Ultra-Trail Côte d'Azur Mercantour
Ultra Trail Côte d'Azur Mercantour
Ultra Trail around the beautiful mountainous region of Mercantour
The main 125km course runs from Monaco to Saint-Martin Vésubie, through some emblematic summits in the area. There are also shorter courses to choose from.
This Ultra Trail is made up of seven events, the 125km being the main race, which can be run individually or in teams of two or four.
The main race comprises 125km amongst the stunning scenery of the French Riviera, with 8,630m of positive altitude. Additionally, there are other courses: 95km, 75km, 50km, 30km and 10km. There is also a vertical 5km.
To register, check the website.
Watch this
Where and when
Departures and arrivals are from Saint-Martin-Vésubie.
Venue
Promenade des Anglais, Nice
What to see
The two newest races added to the programme are the 150km and 180km. Both will set off from Monaco, ending in Saint Martin Vésubie, in the heart of the Mercantour National Park.
Rules
All participants must submit a valid medical certificate. Please visit the race website for information relating to kit requirements and time barriers.
Location