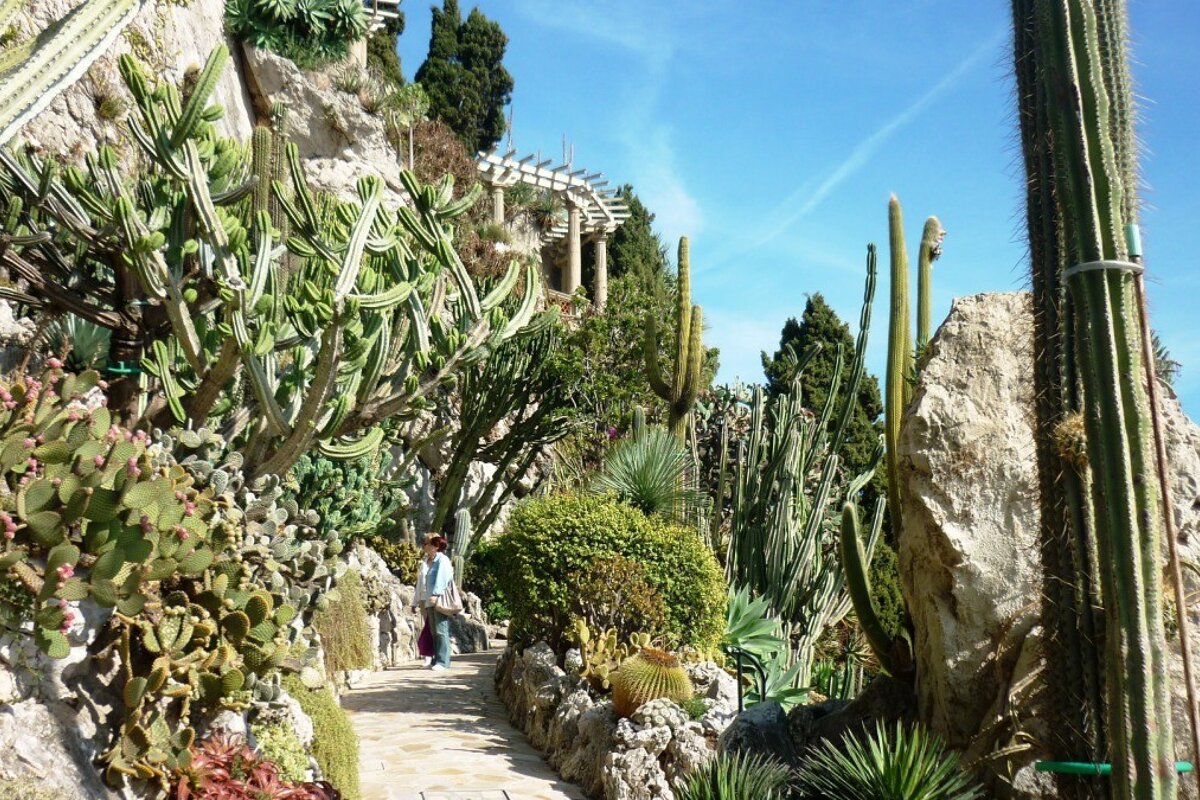 Le Jardin Exotique de Monaco
Wonderful exotic succulents, cave and museum of anthropology
Monaco's exotic garden was opened to the public in 1933. In its prestigious, open-air setting, it brings together a wide variety of succulent plants.
The plants acclimatized in this garden come from various far-away dry zones (hence the term 'exotic'): the South-West of the United-States; Mexico; Central and South America for cacti and agaves; South Africa; Eastern Arabia and the Arabian Peninsulafor the other succulents. In spite of their extravagant shapes, they are plants in their own right, regularly producing flowers in order to reproduce.
At the base of the Exotic Garden's cliff, an underground cavity made from calcareous rock has been hollowed out by water rich in carbon dioxide and is full of caverns complete with amazing concretions: stalactites, stalagmites, curtains, columns, spaghetti-like helictites, and more. The gardens also hold an anthropology museum of prehistory.
Worth knowing
Although dogs are not allowed in the gardens there is a free kennel at your disposal.
Visitor comments
"A big garden with stunning views of Monaco and plenty of cacti. There is a cave as well that you can visit." - Trip Advisor
"We visited the gardens recently and loved the variety of cacti and succulents growing there. Some of them were really mature and had amazing formations. The ultimate surprise was the "grotte" or cave in the limestone cliff. We descended with our guide and saw spectacular stalactites and stalagmites. This is definitely one for visitors to explore although you need a level of fitness with 300 steps down and 300 back up again! Well worth the effort!" - Trip Advisor
"What a lovely, peaceful garden to visit. The sun shone, the sky was blue, views over the old town and port, sea twinkling below, what's not to like. Yes it's hilly, you have to go down to go up as only one entrance at the top of the hill, but No 2 bus drops off right outside, as does hop off hop on. We then made our way down to the port using stairs and public lifts down the cliff, with several wrong turns!, ready for a well earned drink. A perfect way to spend an afternoon." - Trip Advisor
Directions
Enter by the west entrance of Monaco - the Moyenne Corniche. Parking available 200 meters along the road in front of the garden.
When to come
The Exotic Garden of Monaco is open all year, except on November 19th (National Day) and 25th December.
January: 09:00 to 17:00
February to April: 09:00 to 18:00
May to September: 09:00 to 19:00
October: 09:00 to 18:00
November-December: 09:00 to 17:00
How to get passes
The entry ticket includes visits to the Exotic Garden, the Observatory Cave and the Prehistoric Anthropology Museum. Adults €7.20; children (4-18 years' old) €3.80; students (with card, under 30 yrs old) €3.80; senior (+ 65 yrs old) €5.50.
Contact
Address
62 Boulevard du Jardin Exotique
98000
Location
Monaco, Monaco