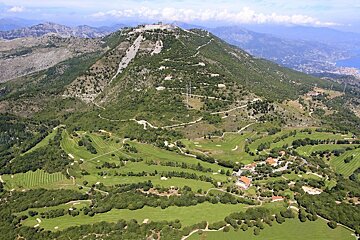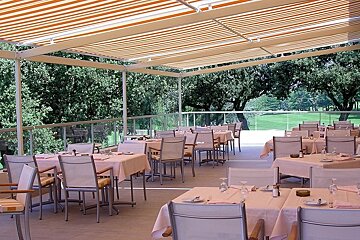 Monte-Carlo Golf Course, La Turbie
Beautiful 18-hole golf course set in lush greenery north of Monaco
Situated in the La Turbie area in the heights of Nice the rolling green terrain offers an interesting and challenging round of golf.
Inaugurated on 16 November 1911 by the Société des Bains de Mer they celebrated the centenary in 2011.
"Originally, it was the British Colony of Monte-Carlo that persuaded the Société des Bains de Mer to take on the audacious project of creating the Monte-Carlo Golf Club. Building the golf course required a hundred labourers, who went up onto the Golf Course between April and October. From the start, the Monte-Carlo Golf Club had 18 holes drawn on the ground which today correspond to the first 12 holes. There were also two tennis courts and a pigeon shooting range with more than a hundred members. A regular bus route provided access from the Place du Casino."
It is possible to hire caddies and golf buggies from the pro-shop onsite.
Worth knowing
The maximum handicap is 35 on a weekday and 32 on the weekend.
The Restaurant
The restaurant at the golf club is open every day except Mondays.
Location