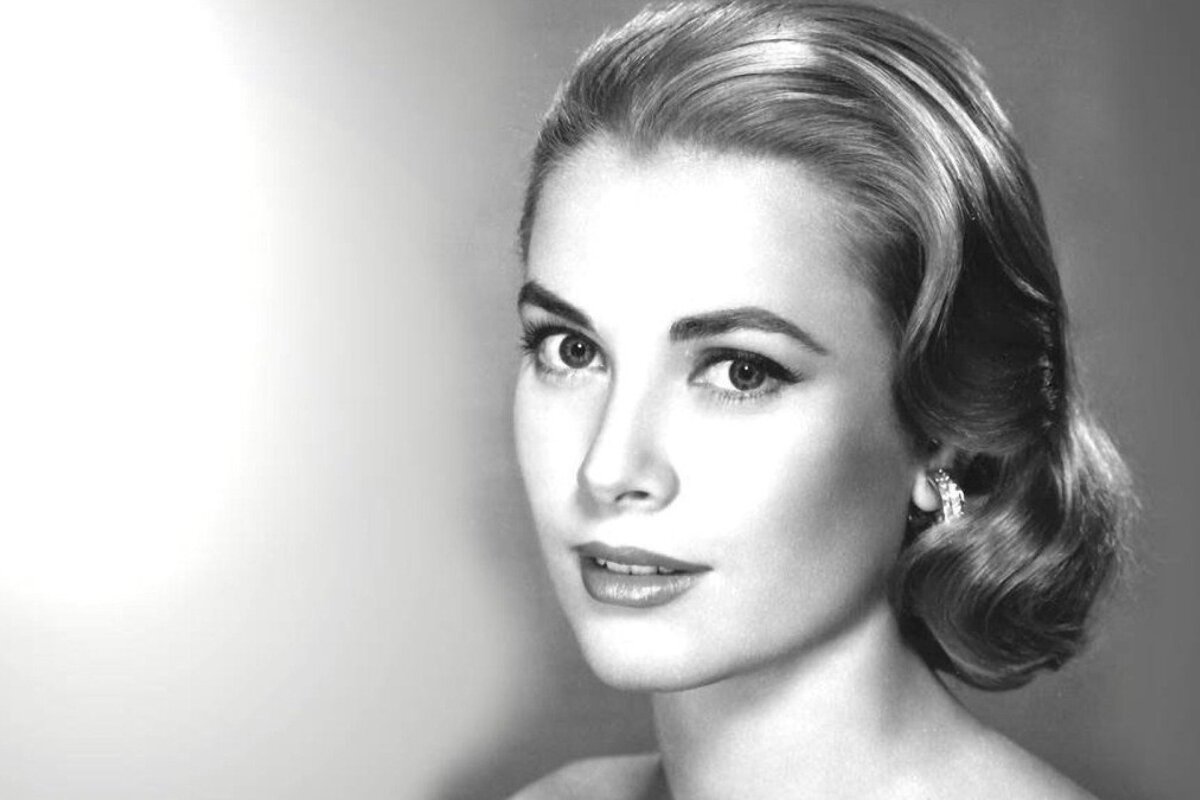 Grace Kelly
Hollywood star & Princess of Monaco
When Grace Kelly, silver screen goddess, married Prince Rainier III, ruler of Monaco, it was thought to be the perfect Hollywood film plot with the perfect fairytale ending: Commoner meets prince, commoner falls in love with prince, commoner marries prince in glittering cathedral ceremony and goes to live out her days in a Renaissance palace built high on the cliffs over the Mediterranean Sea.
Yet the 'happy ever after' version of this story may be a bit of a stretch. With rumours of adultery on both sides, heavy drinking, and ultimately her early death in a car accident and her children's seemingly endless romantic scandals- did the fairytale marriage fall victim to the 'curse of the rock' apparently placed on the Grimaldi family in the 13th century- that famous curse condemning all future Grimaldis to terrible marriages and difficulty in producing heirs? And was the marriage perhaps just an advantageous match designed to raise Monaco's international image in a time of financial crisis?
While the curse is clearly not true (among other logical reasons the Grimaldi family are one of the oldest royal families in Europe), the argument about suitable marriages for economic reasons holds some water. Monaco in the 1950's was in financial ruin, and the financing of wealthy shipping tycoon Aristotle Onassis was almost all that was keeping the tiny Mediterranean country from bankruptcy. Onassis wanted to 'rebrand' the image of Monaco, and decided that in order to do that, Prince Rainier must marry a movie star. The bigger the better. Marilyn Monroe and Elizabeth Taylor were both considered but the arrangements quickly fell through (although it's alleged that the Prince carried on an affair with Taylor for the next 18 years.)
Prince Rainier III first met Grace Kelly during the Cannes Film Festival in 1954 when he invited her to meet him at his palace in Monaco. The event was covered by press photographers as the two walked around the castle, including a 'meet-cute' (as they say in the movies) staged by a lion enclosure in the palace gardens. Apparently the Prince was most taken with the elegant movie star and they kept up correspondence, announcing their engagement in January of 1956. And so it was that on April 19, 1956, the exceedingly graceful Grace Kelly would finally ascend the throne to become 'Her Serene Highness, Princess Grace of Monaco.' The marriage caught the world by storm, and Monaco's star rose rapidly as Monte Carlo and its Prince bathed in the reflected glamour and star power that Grace Kelly brought to the ailing nation.
For while she may have been technically a commoner, Grace Kelly was anything but common.
Growing up in Philadelphia, Grace Kelly was a quiet child, known for playing with her dolls for hours and giving each one a different voice as she created elaborate scenes for them. As she got older, she trained her natural 'nasal whine' into a deeper, gentler speaking voice in order to get stage roles. It worked, and she rose to international stardom in such films as The Country Girl, for which she would win an Oscar, High Noon, Dial M for Murder and Hitchcock's To Catch a Thief, which brought Grace to the Riviera for filming with Carey Grant and thus brought her into the orbit of the prince and a scheming Onassis.
Grace was known, above all, for her naming characteristic, that very grace that would let her linger as the symbol of all that was elegant, glamorous and mysterious about America's female movie stars in the post war era. At one point, she was the most bankable actress in Hollywood. Once married though, Grace Kelly's film career was over. The rumours have it that Prince Rainier prevented Grace from returning to the movies, and that he would not allow Grace's movies to be shown in Monaco. When he finally relented and she accepted a role in the Hitchcock film Marnie, she had to turn it down again after the Monegasque people objected to their Princess returning to the stage. This seemed to be, at least on the surface, a trade she was willing to make.
She threw herself into her royal duties without complaint, aiding with charity events and openings and artistic ventures such as the Monaco Spring Arts Festival- perhaps because she missed the stage herself. There have been stories of adultery on both sides and bouts of her heavy drinking, but the marriage stayed a solid public partnership, even as they spent increasing amounts of time apart.
Grace Kelly, movie star princess, lost control of her vehicle on the same winding roads of the Riviera that she had driven along in scenes of To Catch a Thief, and died in hospital of a brain haemorrhage. She was only 52, and it's thought that the car accident had been the result of a stroke.
Kelly and Rainier left behind three children- the now reigning Prince Albert II of Monaco, Princess Stephanie, and Princess Caroline- all of whom have had more than their share of scandal and marriage grief.
In 2011, Grace's son Prince Albert married a woman who looks startlingly like his dead mother, when he wed South African Olympic Swimmer Charlene Wittstock. After years of rumours of illegitimate children, eternal bachelorhood and even homosexuality, it was hoped that Charlene would bring some of the stability and beauty that Grace had conferred on the Principality, as well as produce a male heir.
That succeeded at least on one front: while Charlene apparently tried to flee no less than three times before the marriage ceremony and had to be coaxed back to the palace, the wedding went ahead and the Princess recently gave birth to twins.
The gossip columns say that this new marriage may have fallen to the Grimaldi curse of sadness and despair, but in these new heirs, Grace Kelly's blood- now forever entwined with the Grimaldi bloodline -lives on. Time shall tell whether they have that extraordinary grace of their grandmother, the movie star princess, who once said herself, 'The idea of my life as a fairytale is itself a fairytale."