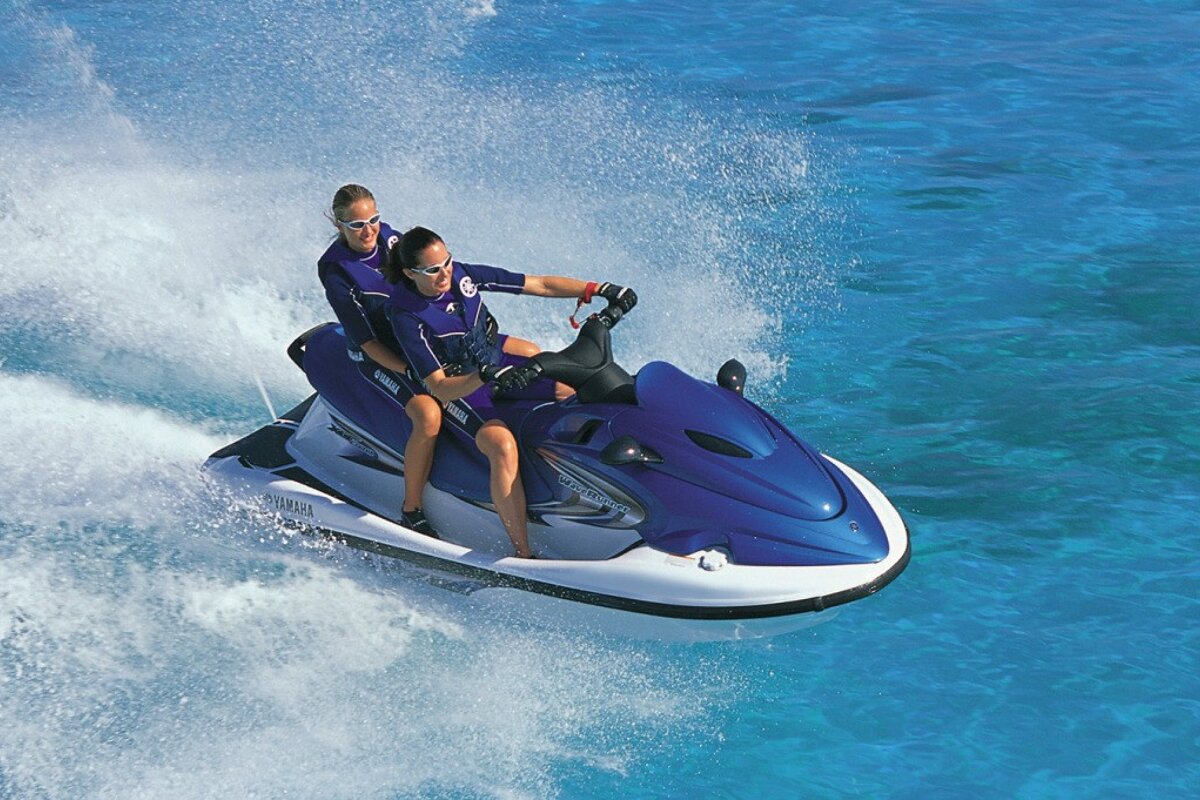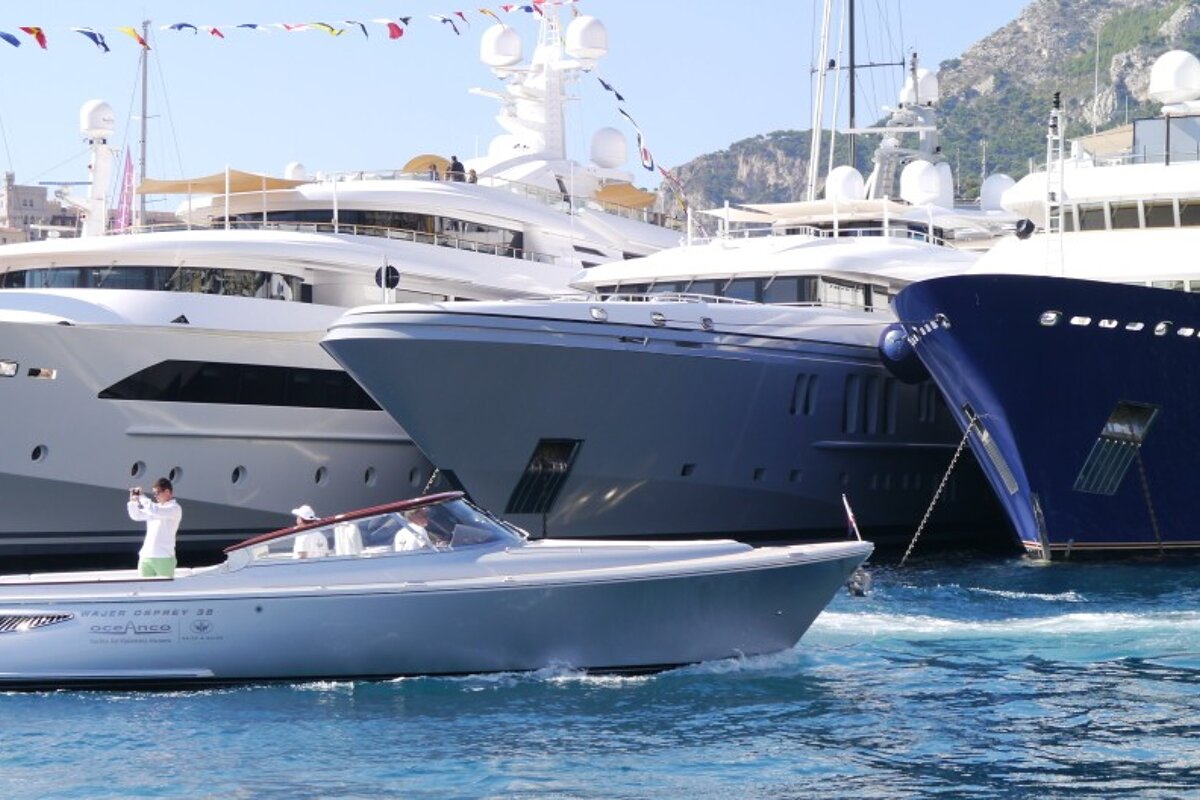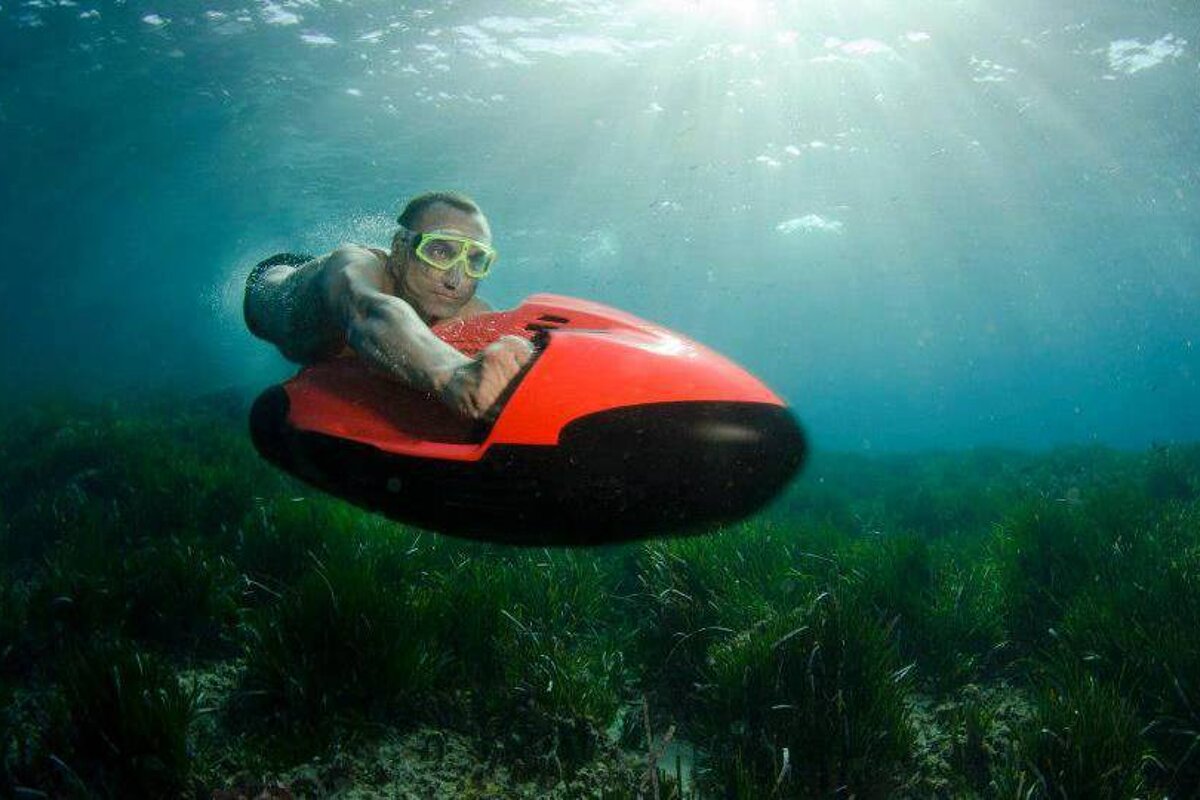 Watersports To Do in Monaco
Discover the top Monaco watersports
Parasailing beneath the cliffs of Monaco; racing on a jetski around the superyachts anchored in the bay; wakeboarding beneath 'The Rock', the royal palace sitting high above: there are few more jaw- dropping places to indulge in a day of watersports than in the glittering principality of Monaco.
Monaco only has one public stretch of beach at Plage Larvotto, and the Meridien Beach Plaza (also on Larvotto) is the only Monagesque hotel with private beachfront. Both the public and private stretches have watersports operators. In addition, the waterfront hotel Monte Carlo Beach Hotel has a watersports club where visitors can also rent equipment and book activities.
Whether it's a leisurely canoe paddle along the beach or being towed behind a jetboat in a donut screaming your head off, Monaco has an abundance of watersport activities on offer. However, no-one ever said that Monaco was cheap: pack your wallet and expect to leave hefty deposits for equipment.
Canoeing / Kayaking
As you might expect, there are plenty of canoe and pedalo rentals in Monaco- a perfect way to get a closer look at the yachts and explore the rocky coastline.
Diving & Snorkelling
Snorkelling: Monaco's not exactly known for its snorkelling, but you can have a lot of fun exploring the rocky headlands and looking out for fish. It's not subtropical so don't expect brightly coloured sub-tropical fish, and while there is red coral coverage in parts it's not extensive. But it's certainly a pleasant way to explore the crystal clear waters, surfacing now and then to look up at the cliffs and grand hotels and pinching yourself that you're snorkelling in Monte Carlo!
Diving: There are two dive schools in Monaco. The rules say you'll need a medical certificate dated within 3 months- the same applies for French diving schools.
L'Ecole Bleue is a dive school operating out of Larvotto Beach, with many experienced guides and gear for rental. This school teaches children right up to advanced divers. (The site in English - Centre de Sauvetage Aquatique de Monaco)
The Club d'Exploration Sous-Marine de Monaco (Underwater Exploration Club) is a very active local dive club which also takes visitors out and has a good range of gear for rental. This club does a lot of deep water diving, particularly off Cap Ferrat.
Seabobs: You can also rent seabobs – a kind of handheld underwater jetski-and check out the world beneath the surface. You could also use a seabob with scuba gear if you don't want to keep coming back up to the surface.
Flyboarding
The new craze in motorised watersports is the flyboard, or jetpack- where you strap on a jetpack which is connected to a jetski, which provides propulsion for you to fly 15 metres up in the air or 2.5 metres below the water's surface. This new sport is hugely popular with the superyacht set- expect to see footballers and celebrities shooting up out of the water everywhere!
Jet-skiing
You need a license to operate a jet ski-or you can ride with someone already qualified. You can gain your jet ski license in Monaco through the RYA, but it takes a day. If you already have your license, you will need to wear a life-jacket and follow all local speed limits and regulations- the water police really are cracking down after some recent accidents so be aware!
Other surface watersports
Donuts, flying carpet, sonar, torpedo, flying fish- no matter how you like being pulled behind a speedboat, Monaco has all the latest in inflatable fun.
Parasailing
Get a bird's eye view of the yachts, beaches and towering cliffs with parasailing. You can parasail solo or with a friend with Ski Vol or Monte Carlo Beach Club.
Sailing & yachting in Monaco
Sailing: The yacht club in Monaco is probably the most glamorous on earth. The patron is no less than His Serene Highness Prince Albert II of Monaco, and the huge club building was designed by renowned architect Norman Foster (in the shape of a boat, of course). Where better to learn to sail or spend a day on the water than at this extraordinary club?
Rowing: Each Saturday morning people of all ages and skill levels are welcome to join rowing classes at the excellent Société Nautique de Monaco (Aviron Monaco) under the tutelage of experienced teachers.
Yacht charters: Monaco is one of the most glamorous yachting ports on earth, so again, where better to charter a yacht for a week? From Monaco port you can either head to starboard and cruise along the French Riviera to Saint Tropez, or turn to port and cross into Italy along the Ligurian coastline, taking in the famous Cinque Terre and the heartbreakingly pretty Portofino.
Daily boat charters and excursions: There aren't all that many day boat hire options in Monaco. The nearby French port of Beaulieu-sur-Mer is your best bet for day boat charters- and deep sea fishing operators also operate out of this port. However, there are a couple of options in Monaco proper for a day exploring the wonderful coastline of Monaco and nearby beaches.
Dolphin-watching trips: For those wanting to see dolphins and perhaps even whales, Méditerranéeonline (Tel: + 33 4 93 78 48 12) operates boat trips out of Monaco. Acti Loisirs operates 4 hour trips out of nearby Villefranche, and many of the deep sea fishing operators along the coast also offer whale and dolphin watching trips.
Waterparks
Unfortunately there aren't any waterparks in Monaco- you'll have to head down to Marine Land at Antibes or further down the coast to the Aquasplash centres in the Var near Saint Tropez if your kids fancy a day on the waterslides.
Waterskiing & Wakeboarding
Remember- the best time for these sports is early in the morning before the sea breezes pick up and ruffle the water. You can arrange waterskiing and wakeboarding activities at Larvotto Beach, Meridien Beach Plaza and Monte Carlo Beach Hotel.
Watersports Safety Advice
The waters around Monaco get incredibly busy, so whatever watersport you're doing, keep an eye out for others in the water- as well as yacht tenders which are zipping around like crazy between the yachts and shore in the high summer.
Windsurfing & Kiteboarding
The cliffs of Monaco aren't considered an ideal spot for windsports; your closest spot is at Saint Laurent du Var just east of Nice. For very good conditions, head further east to the Var coast; Almanarre is considered one of the best spots and, unlike most Riviera beaches, there are no restrictions on windsports there in the summer months.