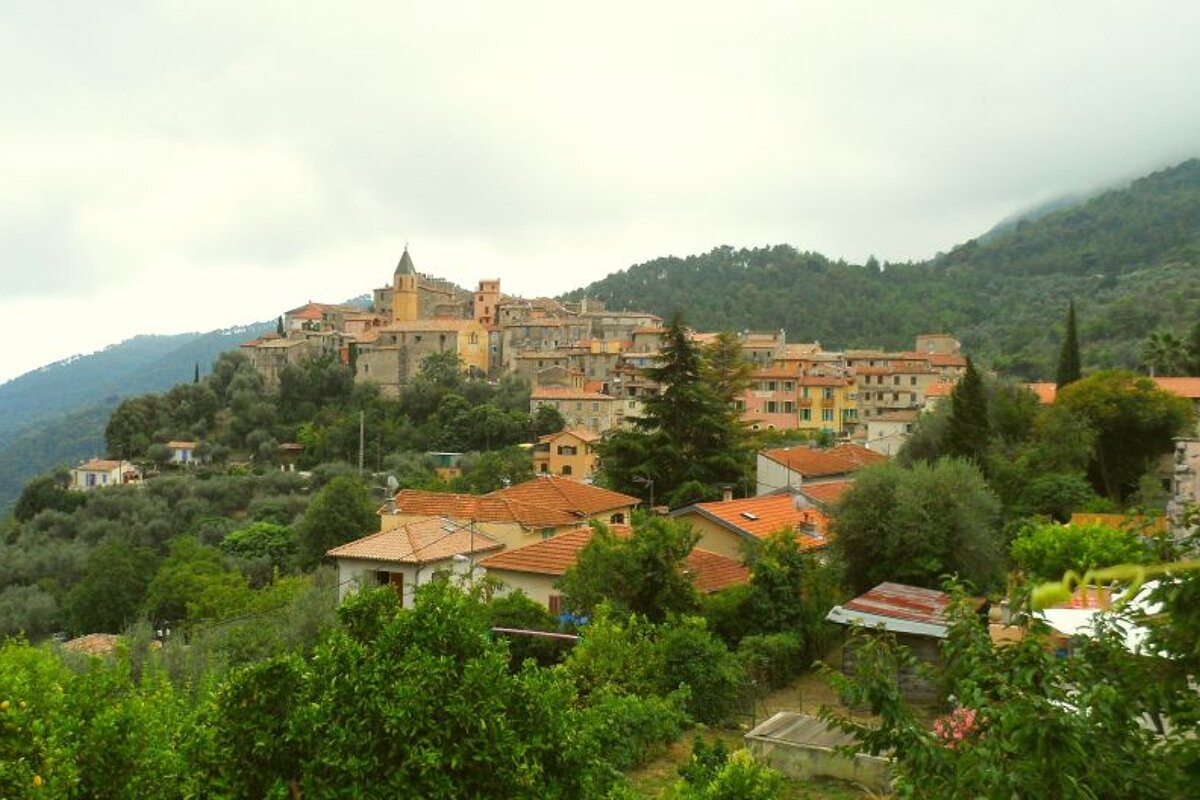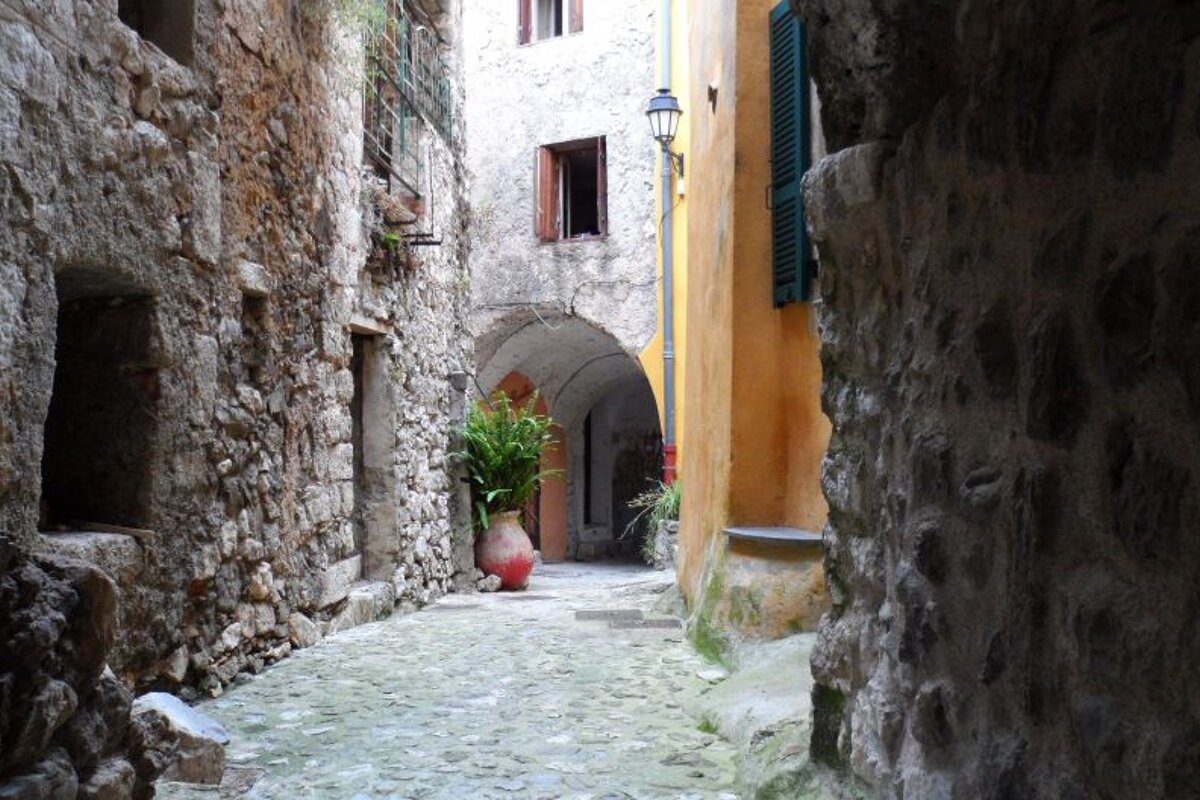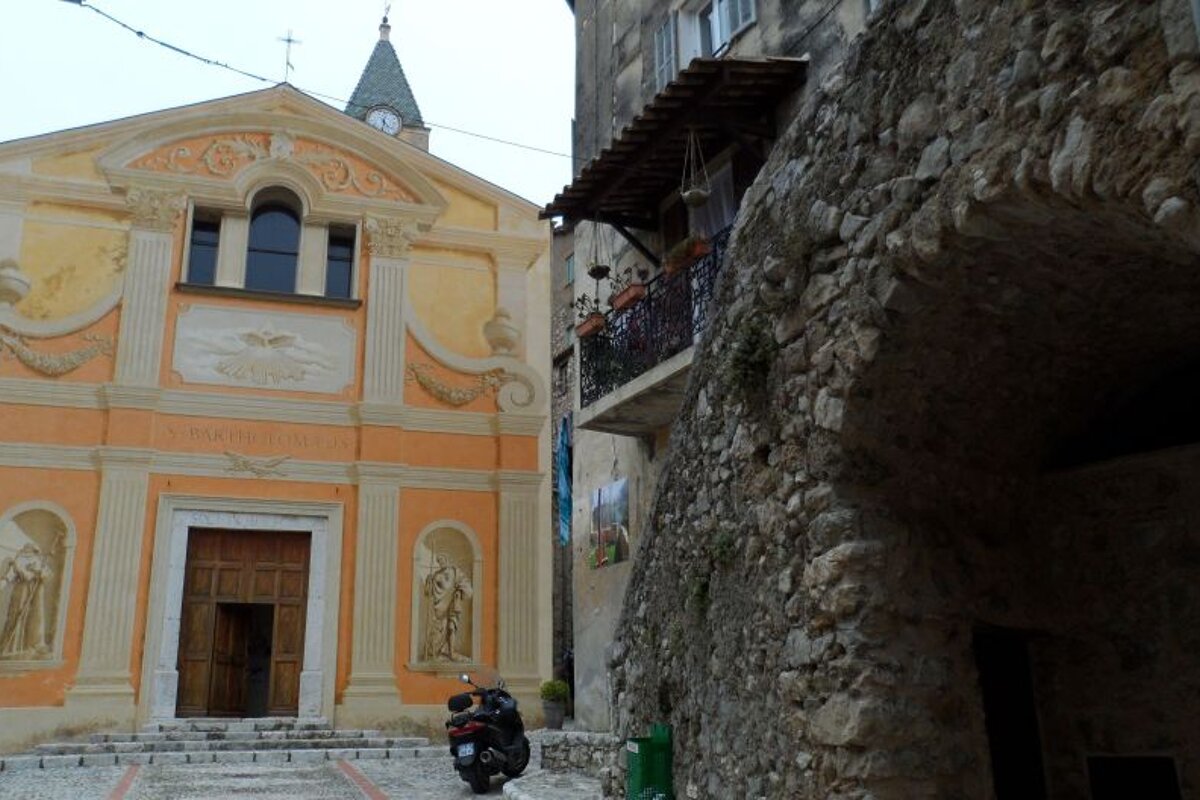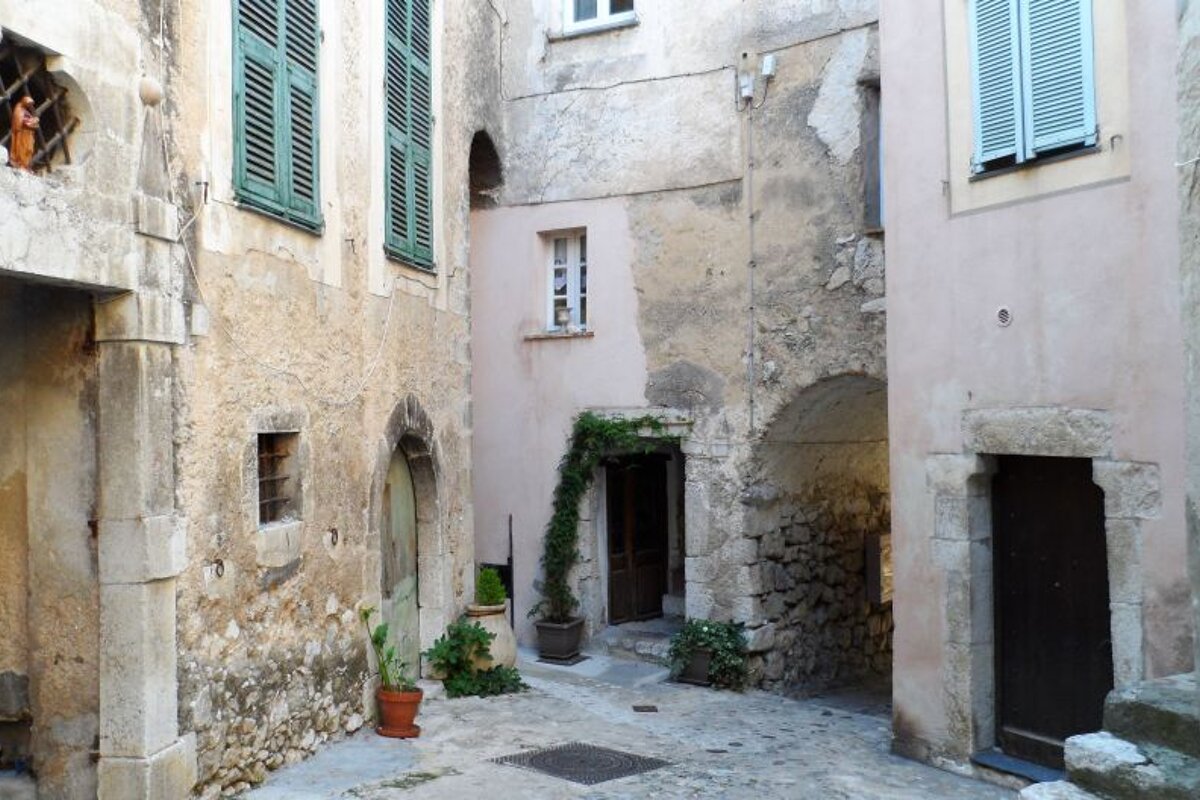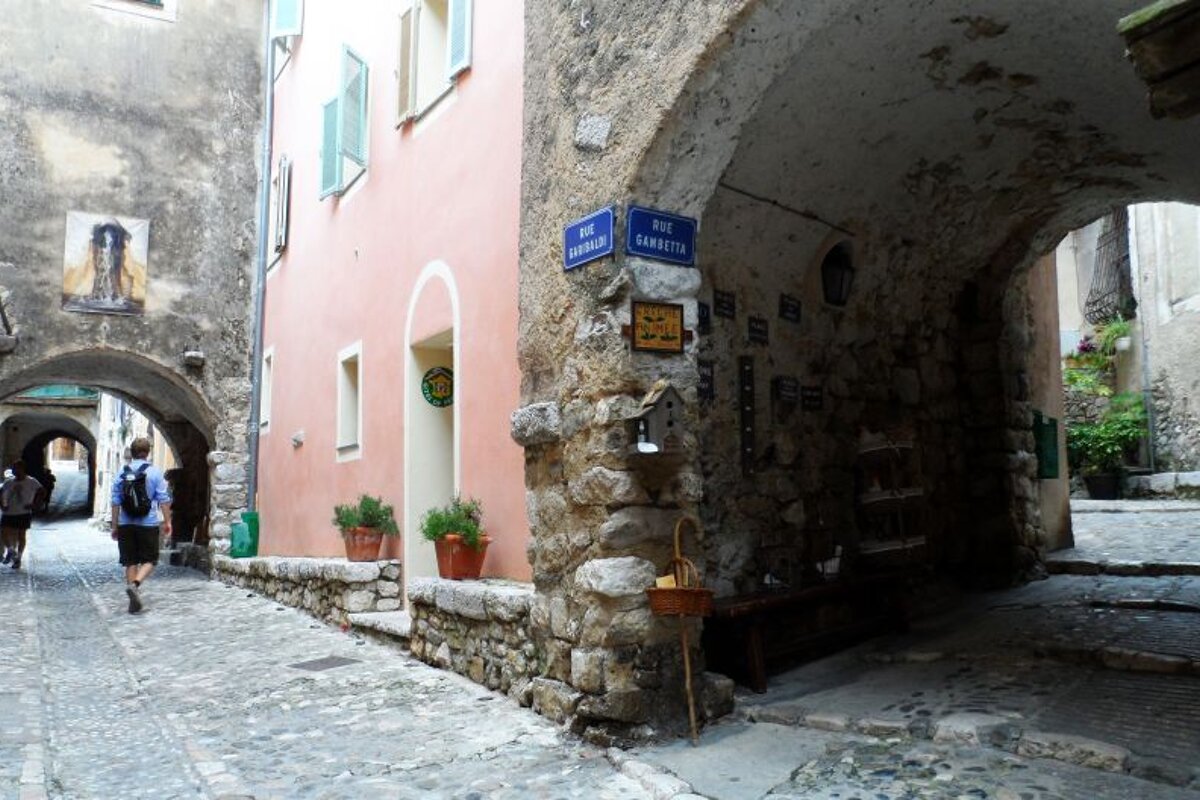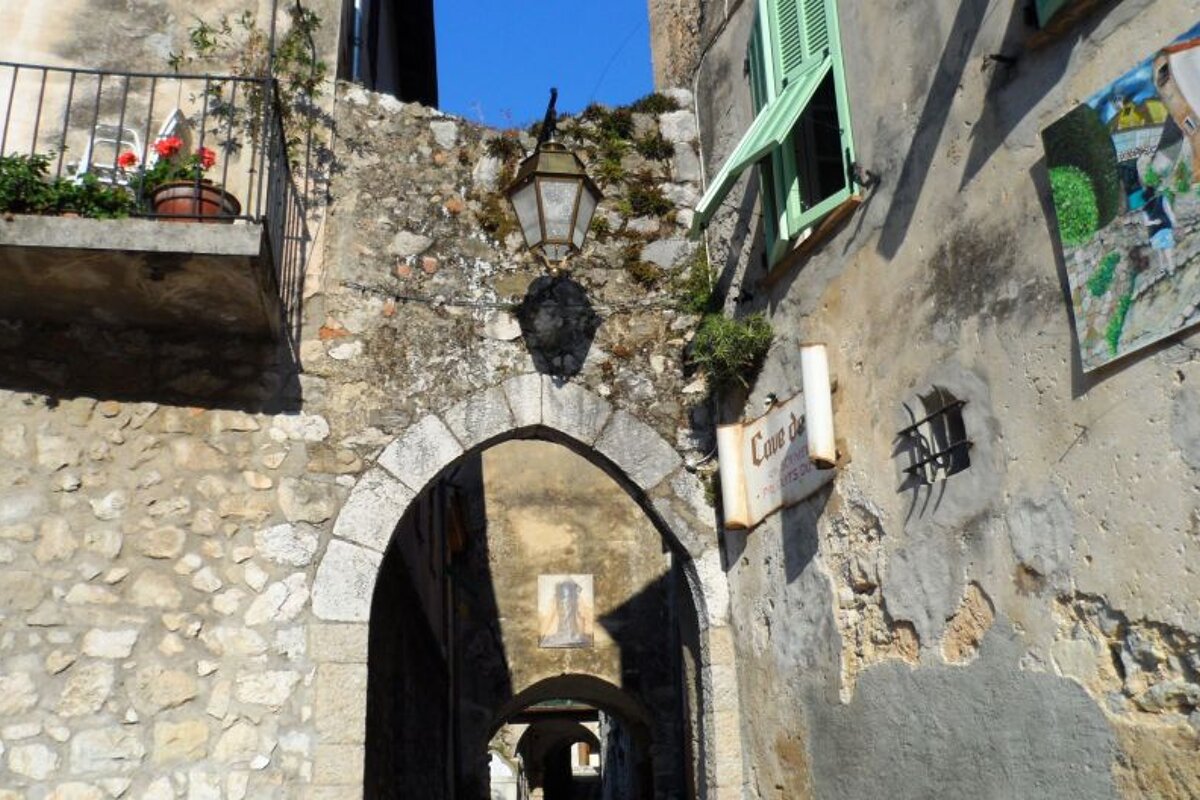 Gorbio, Alpes-Maritimes
A pretty medieval village away from the crowds
On arriving in Gorbio you'll find yourself in the Place de la Republic - a traditional village square complete with historic fountain, 300 year old elm tree and two restaurants.
Unlike some of the area's medieval villages, Gorbio still has a very lived-in feel to it; there aren't so many ex-pats or holiday-makers here and there are plenty of locals who have lived here for generations. The village square is a real focal point with children playing football round the fountain, elderly folk chatting under the ancient tree and neighbours stopping for a chat and a pastis at the café.
It's certainly a bit less "polished" than some of the other villages but this adds to its charm - some of the streets are a bit ramshackle and some of the houses look like they've been deemed 'beyond repair' and left to the elements. However, the village is still extremely pretty and has plenty of character.
Gorbio is an excellent starting point for exploring the Alpes-Maritimes, just take a quick stroll around the village and see how many hiking signposts there are. From here you can start the GR51 that runs all the way up to Lake Geneva in the northern Alps.
History & Culture in [locality]
Chateau Lascaris is documented as far back as 1040, so is pretty well-qualified to host the local museum.
Other historic monuments include the Fountain of Malaussene built in 1882, two chapels from the 12th and 15th centuries, and the church of Saint Barthelemy which dates back to 1683.
Events in [locality]
Surprisingly, Gorbio is quite a happening little place!
As well as regular events such as the annual flamenco festival and various religious fetes, there are also regular entertainments going on throughout the year - African dancing, traditional folk music, art exhibitions, etc.
If you visit in June you might be lucky enough to see one of their more unusual events - the Procession des Limaces, or the Slug Procession. The village is decorated with flowers and ribbons and little candles are placed inside snail shells that illuminate the village as night falls.
They also have random art works displayed high up on the walls throughout the village - they don't stick to any one style or theme, they're just there to be enjoyed.
Things to Do in [locality]
As well as hiking, Gorbio is also a great place for trail runners. There are two annual events that are embraced by the locals and get great support.
Les 12 Bornes de Gorbio is a short but challenging little 12km jaunt starting in Gorbio and looping round Roquebrune Cap Martin to return via La Coupiere.
The Trail de Gorbio is a full marathon (42km) that traverses some of the steepest terrain in the area and clocks up 2,895m of positive altitude gain.
Where to Stay in [locality]
Gorbio doesn't have a huge choice of hotels but there are plenty of decent campsites and a gite, Maison Raimondi, which all make a great base for exploring the area.
Directions
You can reach Gorbio on public transport but plan ahead as you'll need to change at Menton and the bus up into the mountains does not run as often as the coastal service. Getting to Menton is easy using the train or the no.100 bus from Nice, you then take bus no.7 from Menton train station - you can see the timetable on our buses page.
Location
Gorbio, Monaco