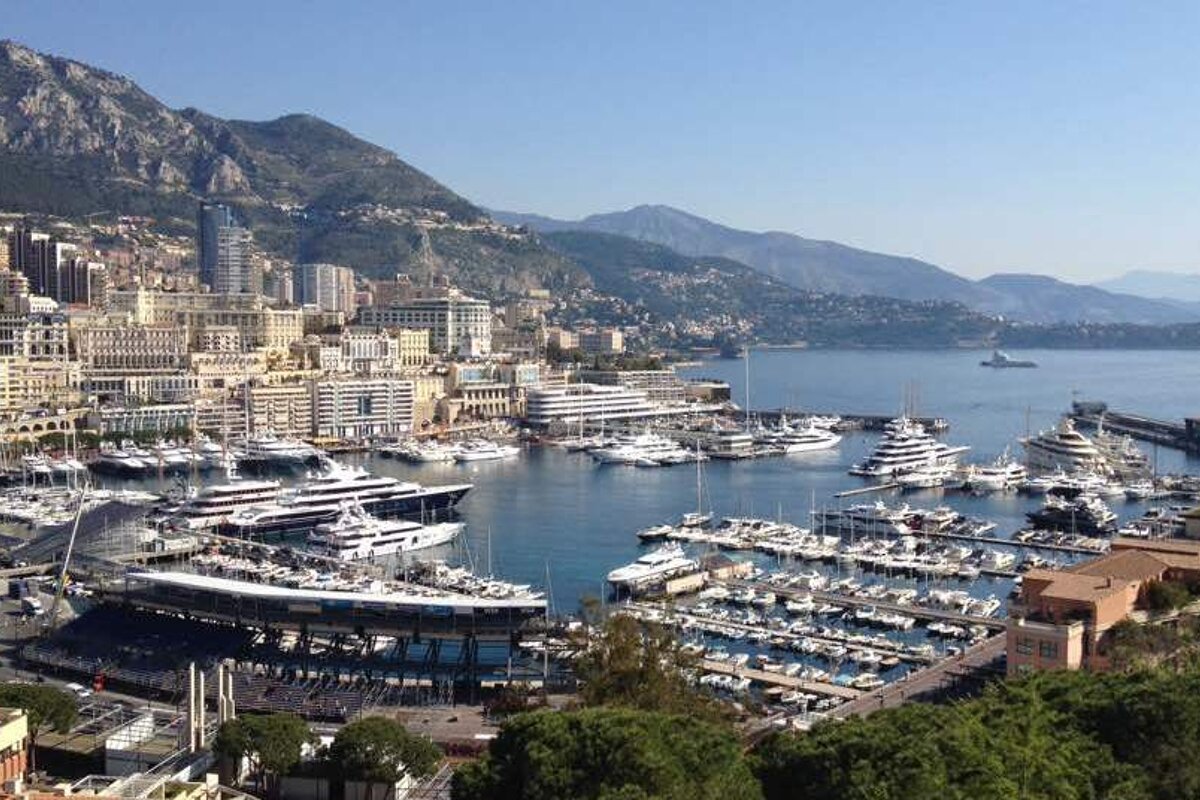 24 hours in Monaco
This small principality is perfect for a mini-break
If you're looking to spend 24 hours in this Riviera watering hole for the rich and famous, read on. Monaco is recognised as the second smallest country in the world, with only the Vatican City trumping it for 'petiteness'. With its wealth of extravagant entertainment and rich royal history, it's really quite tough to see it all in 24 hours but it is possible.
Since it is a bit of an up-and-down destination with yacht-filled ports at the bottom, the Old Town and Monaco Ville situated at the top, and the swanky Monte Carlo Casino and several luxury hotels nestled somewhere in between, our top tip for spending time in the Principality is to embrace and learn to love the elevators. Take advantage of every elevator or escalator you stumble upon, even if you sometimes want to go in the opposite direction! Your feet will thank you.
Start with a good breakfast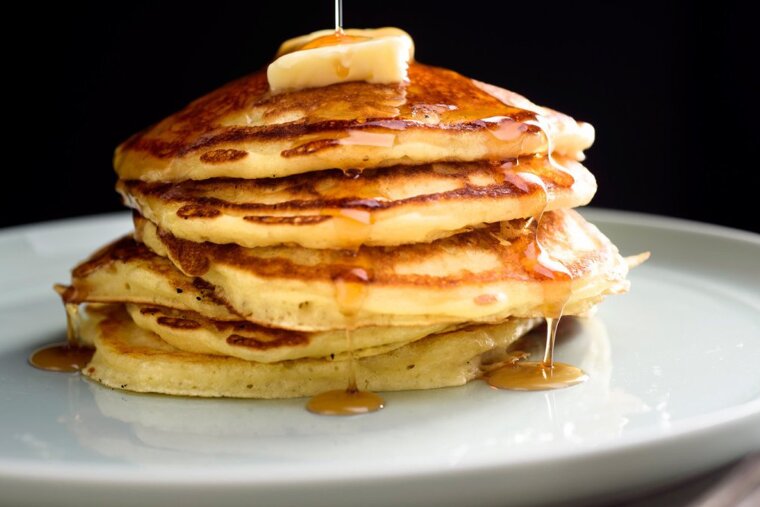 Start your day off with some tasty food at Stars'n Bars diner located at Port Hercule marina. The sight of all the super-yachts bobbing in the water is a spectacle in itself and it isn't every day that you get to sip your morning coffee whilst listening to the gentle lapping of water against the yachts moored nearby. This American-style restaurant might sound a little unauthentic but this is precisely where you'll find the Monaco locals as they head for their early morning breakfast meetings and pre-shopping coffees.
Peruse the markets & Royal history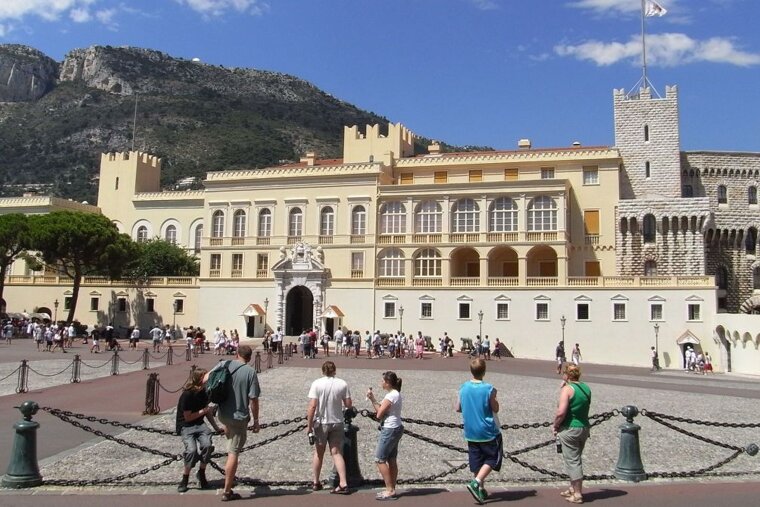 For picturesque shopping, then head on over to the Condamine Market which is held daily at Place d'Armes. Bursting with life, it is a proper Provençal market exploding with vibrant colours and tantalising aromas. Even if you don't actually have any intentions of buying fruit and veg, it's the perfect spot to soak up the Mediterranean life.
Located up the hill, close to Place d'Armes, is Monaco's historic city centre which is a tangle of hilly, pedestrianised streets and the district of Le Rocher which dates back to the 16th century. The charming Chocolaterie de Monaco which supplies to the Royal Palace is located in this area, so you could snap up some posh chocolates or some pretty tins of loose tea for gifts to take home. From here, you can easily make your way through to the Prince's Palace of Monaco, which was originally built as a fortress in 1191. Now the private home of Prince Albert II and Princess Charlene, it is mostly closed to the public but you can take a tour of certain parts of the building such as the main courtyard and the Throne Room. It's worth going up to the palace simply to take in the breathtaking views of the Monaco harbour and the patriotic changing of the royal guards which takes place every day at 11:55.
For more royal history then follow the signs leading to the nearby Saint Nicholas Cathedral, a 19th-century Romanesque-Byzantine church that's the final resting place of past members of the ruling Grimaldi family, including Prince Rainier and Princess Grace.
Time for lunch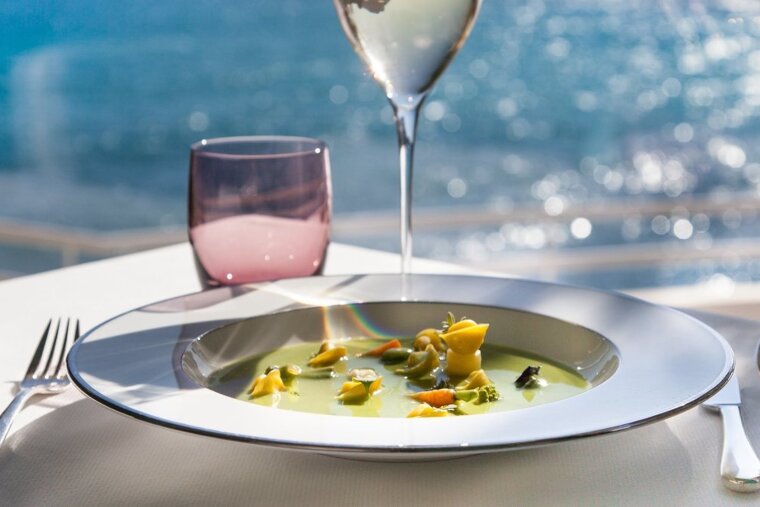 At lunchtime, why not consider booking a table at Elsa Restaurant, the world's first organic restaurant to receive a Michelin star, which is located at the swanky Monte-Carlo Beach Hotel. If you are in a more adventurous mood then you could opt for a fusion of Japanese cuisine and South American spices at the trendy Nobu Restaurant, situated in the 4-star Fairmont Monte Carlo Hotel. Don't forget to check out the Monaco Grand Prix's most famous hairpin bend which is located just outside the entrance of this hotel.
Enjoy a bit of culture & glamour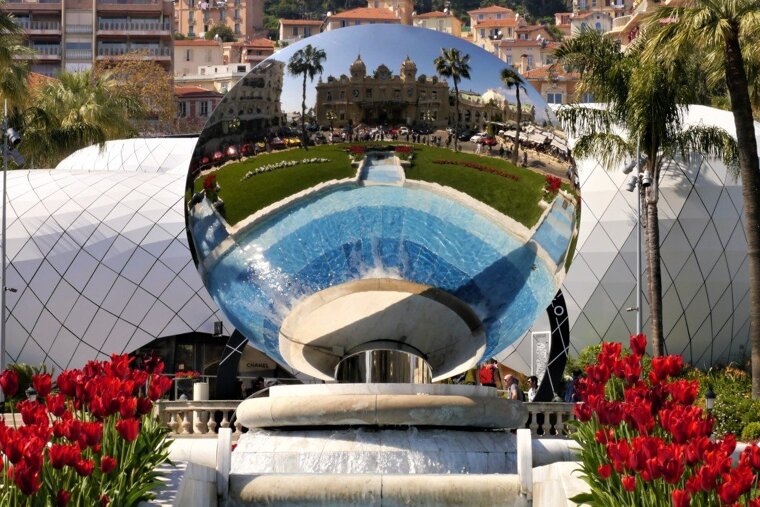 A visit to the renowned Oceanographic Museum of Monaco, which houses an aquarium, is a hard one to resist. One of the museum's most popular exhibits is the 2.8-tonne whale skeleton suspended from the roof. There are many hands-on experiences where you can learn about and even touch a variety of fascinating creatures such as starfish, sea urchins and baby sharks. The museum also has a panoramic restaurant offering a stunning view.
Arguably the most glamorous square in Europe the Place du Casino is the epicentre of chic Monte Carlo and is a definite must-do. The stunning Belle Epoque Hotel de Paris, which has one of the most beautiful façades of any grand hotel, is mere steps away from the Monte Carlo Casino itself. You can see the casino's ornate façade from way off – flanked by gardens almost as well manicured as the locals. Lots of people come just to get a look at the place, and even those who step inside aren't necessarily there to play.
With beginnings that date back to 1868, the pretty-as-a-picture Brasserie du Café de Paris, also on the Place du Casino, is an atmospheric place to stop for lunch and rest your weary feet. It remains the place to see and be seen with its outdoor tables set up at the perfect angle to watch the high-rollers turn up and get their Ferraris valet parked.
To the beach
If you are determined to squeeze in some time at the beach, Larvotto is the only public beach in Monaco. This stretch of white sand is immaculately maintained and there are plenty of beach clubs and bars along the streets for you to sit at, sip on a cocktail and admire the view. Scope out potential places for dinner on your way back to Monte Carlo centre from the beach, you'll pass a fair number of places which serve fresh seafood under the stars.
Close to Larvotto is the famous Japanese Gardens of Monaco, which covers about 7000m2 of which 1100m2 are taken up by a man-made lake. The concept of this garden is unusual, having been built on a concrete roof of a coach car park. All the buildings, gates, fences, tiles and lanterns were made and imported from Japan.
Nightlife
To end your day in the Principality, what better way to do it than to sample some of its legendary nightlife at Jimmy'z? The people who flock here tend to be big names in show business, fashion and sport so, if you fancy rubbing shoulders with the likes of Lionel Richie, Naomi Campbell or Pink, you've as good a chance here as anywhere else. Other popular hotspots include La Rascasse, a classic restaurant, lounge bar and club, and Twiga, which can be accessed by boat and has its own jetty.
More inspiration...
Thanks to the Côte d'Azur's abundant sunshine all year round, you are almost guaranteed amazing weather no matter what time of the year you decide to do a fleeting visit to Monaco. Check out our favourite hotels and spend a few nights in this glamorous principality.
Location