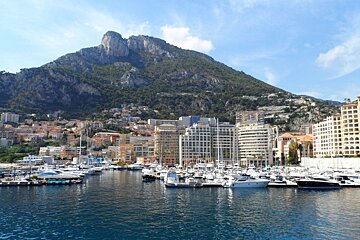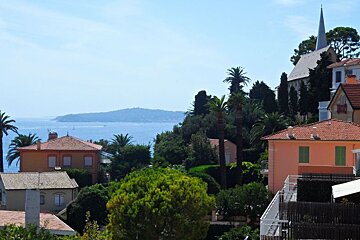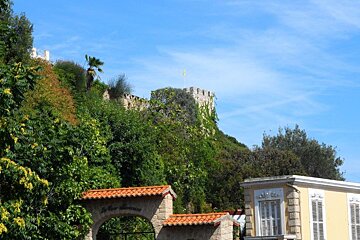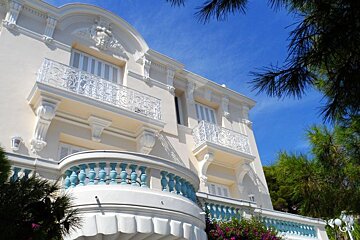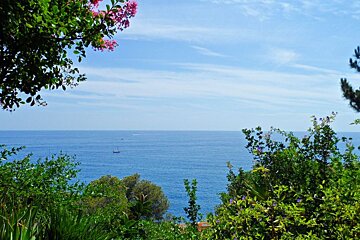 Cap d'Ail, Alpes-Maritimes
Friendly seaside resort with a splash of old school glamour
A friendly seaside resort with a splash of old-school glamour, Cap d'Ail has several beaches ranging from fine sandy beaches with elegant restaurants, to remote and rocky coves.
Cap d'Ail is the last town on the French Riviera before you cross the border into Monaco, and there is definitely an overflow of wealth and style. Easily accessible by bus or train from Nice, you can while away the days on the beach or take a day trip to Monte-Carlo. The two towns are separated by a port that hosts a number of festivals and regattas during the summer where you can see some seriously swanky yachts.
There are a number of public parks and gardens, our favourite being Parc Sacha Guitry for its impressive views of the sea. Various guided tours are available through the town and along the seafront - enquire at the tourist office for details and prices.
History & Culture in Monaco
There have been many famous visitors over the years, from Greta Garbo to Winston Churchill. The fine Belle Epoque architecture recalls the heyday of the early 20th century when the Riviera was the place to be for aristocrats and film stars.
Sights & Attractions in Monaco
Villa Camelias is a grand Belle Epoque mansion reflecting the glorious past of Cap d'Ail through a fascinating collection of old photographs. It also houses an art collection of Ramiro Arrue, an artist who represented the Basque country through drawings, paintings and enamels. The villa gardens are a cool and shady oasis, overrun with olives, carobs, mimosas, ginko biloba, Judas trees, bougainvillea, camellias, fragrant jasmine, iris, tomatoes, roses, geraniums and many other flowers. The villa is open Sundays, Tuesdays, and Thursdays and entry costs 9€.
Beaches in Monaco
Cap d'Ail only has two proper beaches but they are both lovely - and very different. Plage Marquet is by the port, right on the border with Monaco. It is a large sandy beach with tennis courts, volleyball, sailing club, watersports, parking and a couple of restaurants. It is definitely the easiest in terms of access and is very family-friendly. The more adventurous will love Plage Mala though, a secluded little cove accessed by a hidden staircase with many steps. It has two very good (if slightly pricey) restaurants and the possibility to hire paddle boards and pedalos. Access is not easy and is probably impossible for those in wheelchairs and there is no parking but if you can find it, it's worth the effort. There are unsupervised coves for swimming all along the coastal path but the waves can be strong here, so only attempt it if you are a confident swimmer. Visit our Beach Guide to reach more about beaches in Cap d'Ail and the surrounding area.
Things to do in Monaco
Cap d'Ail has a beautiful coastline with a path running along it that connects its two loveliest beaches, Plage Mala and Plage Marquet. The path is an easy stroll past luxurious villas and rocky volcanic outcrops, you can read more about it on our hiking routes page.
The port of Cap d'Ail is right on the border with Monaco; it hosts regattas and sea festivals during the summer months and is a hive of activity for watersports enthusiasts. Visit Cap Dive to explore the underwater world of the Mediterranean - they take anyone over the age of 8 years for beginner through to advanced scuba dive trips and also offer snorkelling. Sunsation Taxi Boat (on the port in front of the Hotel Marriott) offers you the chance to try wake surfing, wake boarding, snorkelling, doughnut rides and more. The port also has a helipad, from which you can be in either Monaco or Nice in just 6 minutes. If you need somewhere to park your yacht (and, let's face it, who doesn't?), the port has 257 places and can accommodate boats of up to 60m.
Dining in Monaco
Cap d'Ail has a selection of good restaurants, most specialising in fresh seafood and a high-end version of typical Provencal cuisine. You'll find most of them around Square Beaverbrook in the centre of the town, at the port, or along the seafront - if you want to enjoy a romantic meal with an exceptional view then take the coastal path and find La Pinede near to the train station. If you want to dine with a sea view then there is the highly recommended Restaurante La Pinede right on the seafront, or a choice of two lovely restaurants at Plage Mala.
Hotels in Monaco
There is a small selection of hotels, from budget to luxury, and all at competitive prices when compared to Monaco.
Directions
Access to Cap d'Ail from Nice is very easy, either take the train (direction Vintimille) or hop on the 100 bus.
Location