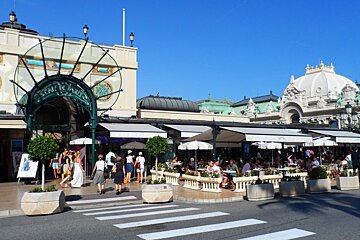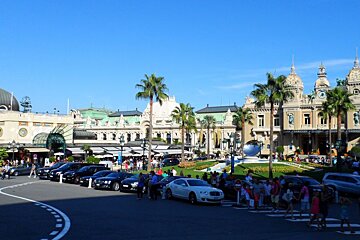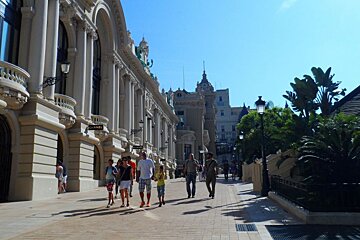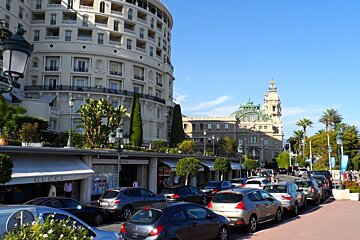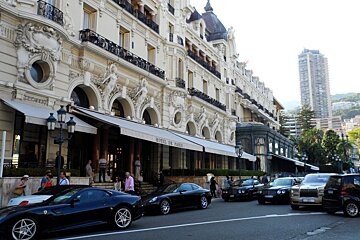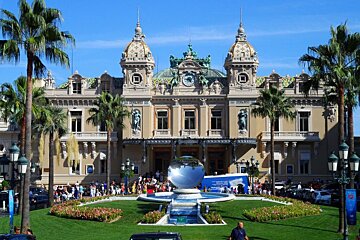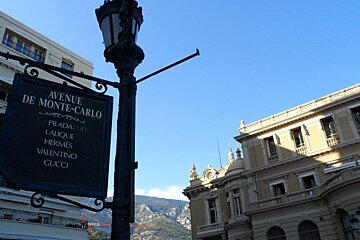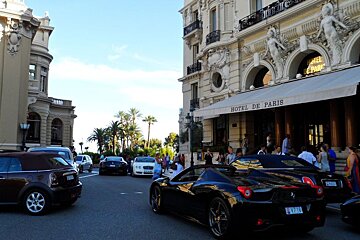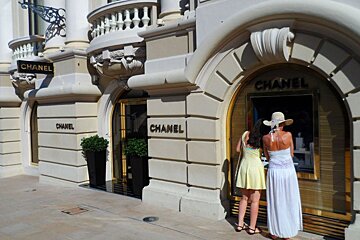 Monte-Carlo, Monaco
Home to the famous casino and F1 race track
Monte-Carlo is where the world's richest people come to fritter lavish amounts of money - just look at the cars parked in Place du Casino to get an idea of the clientele.
Monte-Carlo is a district of the Principality of Monaco; high profile residents include Shirley Bassey, Bono, Mohammed Al Fayed, Mick Hucknall, and many other famous celebrities. It would come as no shock that it's also home to its fair share of F1 drivers and tennis players such as Jensen Button, Lewis Hamilton, Nico Rosberg, David Coulthard, Novak Djokavic, Daniil Medvedev, and Stefanos Tsitsipas amongst many more.
Place du Casino is at the heart of Monte-Carlo and is dominated by the Salle Garnier which houses the casino and the opera. Adjacent to the casino entrance is the Café de Paris on one side and the luxurious Hotel du Paris on the other.
If you win big at the casino you won't have any shortage of places to spend your money; Monte-Carlo has practically every big-name designer store within minutes of each other - Chanel, Hermes, Balenciaga, etc - and they are all handily listed on the street signs, so that you can find exactly what you're looking for. There is also the Le Metropole shopping centre nearby which houses luxury brands such as Kenzo, Hugo Boss and Swarovski.
Monte-Carlo is easily accessible, being right on the Nice-Ventimiglia train line. If you prefer to fly in, you'll be pleased to know that Monaco has its own heliport.
History & Culture in Monaco
Believe it or not, Monte-Carlo's current extreme wealth comes from a background of near financial ruin.
During the 1850's Monte-Carlo was suffering greatly from the loss of Menton and Roquebrune to the French, they no longer had their main incomes from olive and citrus crops and were almost bankrupt. However, Charles III of Monaco noticed that a small number of German towns were doing quite well out of casinos, so he permitted one to be built in Monte-Carlo to help boost the economy - and the rest is history.
Things to do in Monaco
A day at the spa is certainly one way to enjoy your time in Monte-Carlo. There are plenty to choose from and you might even be lucky enough to sneak at peek at some celebrities while you enjoy your seaweed wrap.
Dining in Monaco
If you go behind the Salle Garnier you'll find a long walkway that goes along the harbour and there are many cafés and restaurants underneath it on the quayside. The atmosphere is chic but relaxed and most of the bars do not have a dress code - you can call in for a drink any night of the week and there will often be live music or DJs playing.
Nightlife in Monaco
The place to be seen is the Café de Paris, right next door to the casino it is open 24 hours a day, 7 days a week. During the day it is a popular place for tourists to sit on the shaded terrace with an ice cream, but after dark it fills up with people celebrating casino wins with champagne cocktails and partying on the open air dancefloor. Other glamorous nightspots include Jimmyz and Buddha Bar, both nearby.
Where to stay in Monaco
Accommodation in Monte-Carlo is undeniably high-end; the suited and booted doormen spend their days valet-parking everything from Ferraris to Bentleys.
Hotel de Paris is the most renowned establishment, right next to the casino and has featured in two James Bond films to date.
Nearby is the Hotel Hermitage with its grand Belle Époque architecture, the lobby of which was designed by Gustave Eiffel, and you also have the Fairmont Monte-Carlo with rooftop pool and Nobu restaurant.
Directions
Alongside the Monte-Carlo Grand Prix, this part of Monaco hosts some of the most glamorous sporting and no-sporting events on the French Riviera. Show jumping, tennis, art, fashion, and some of the world's top music acts and DJs.
Location