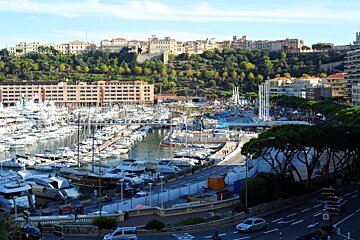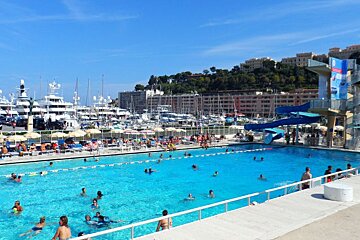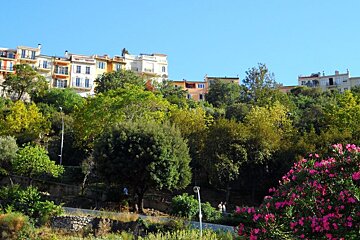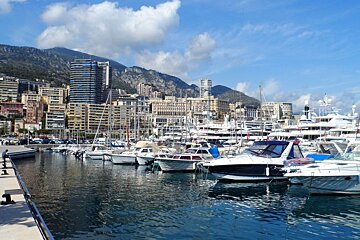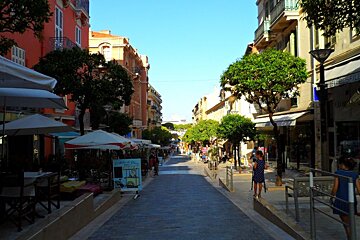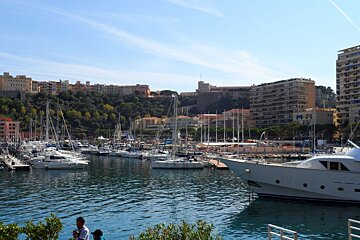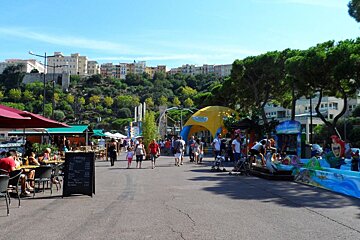 La Condamine, Monaco
Port and business district - the second oldest part of Monaco
La Condamine lies to the south-west of the principality covering the area of Port Hercule that is filled with luxury yachts, and is also the home of Monaco's business district.
The first impression you get on arriving at the port is that it's a bit like Blackpool but with sunshine. The promenade is a long noisy strip of fairground rides, bouncy castles, go-karts, ice cream stalls and everything that the big kid in you could wish for. There's also an open-air swimming pool with twisty water slides, what more could you want?
The Princess Caroline district is a smart pedestrianised area set back from the port with lots of good shops and plenty of places to eat and drink. It's distinctly upmarket, but has a relaxed friendly vibe and is a nice place to browse for a couple of hours.
Sights & Attractions in Monaco
The sheer rock face that looms up over one end of the harbour is the foot of Le Rocher, the old town of Monaco where you'll find the palace, the cathedral and lots of other beautiful historic buildings. You can walk to Le Rocher from La Condamine via the "Rampe Major", a 16th century staircase that weaves up the rock amongst the trees.
Events in Monaco
La Condamine is home to a traditional covered market that has been selling local produce since 1880; if ever there was a time to try some hot socca or a slice of fresh pissaladiere, this is it. If you can't understand any of the locals don't worry, you didn't leave your French vocabulary at the border, they're speaking the local Monegasque dialect - a mix of French and Italian that has developed from medieval Ligurian.
The Formula One Grand Prix Circuit de Monaco starts and finishes in La Condamine, right on the Boulevard Albert 1er, taking in a terrifyingly tortuous route around the streets of Monaco.
Nightlife in Monaco
Down on the harbour side, things are a bit more sophisticated with a row of swanky bar-restaurants.
Directions
Access to La Condamine is easy, as Monaco's only train station is located here and it's on the Nice-Ventimiglia line. You could, of course, always fly or sail here, in which case there is the Port Hercules or the Monaco heliport at your disposal.
Location